I know, bad post title.
Finally got around to making something with the fabric I talked about
here
.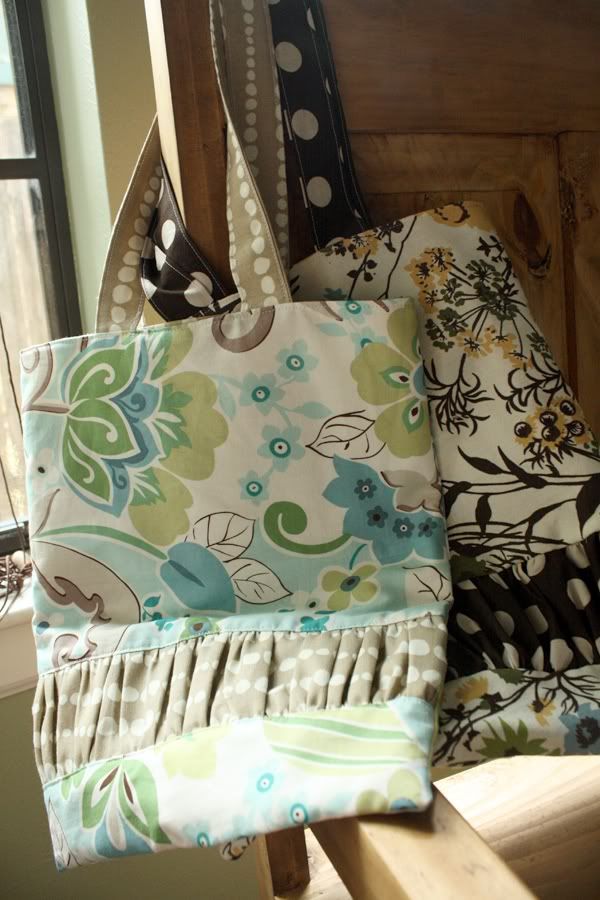 A co-worker asked for some bags for her granddaughters to be able to carry music to and from piano lessons. I came up with this tote with gathers at the bottom. I love the fabric colors and combinations and definitely plan on making more of these this size and some a little larger.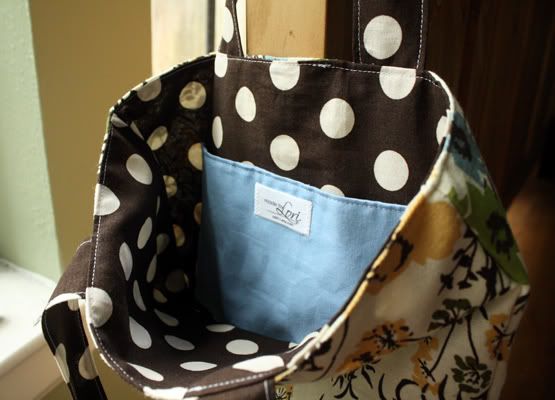 Simple little pocket in a solid shade hides inside both of them.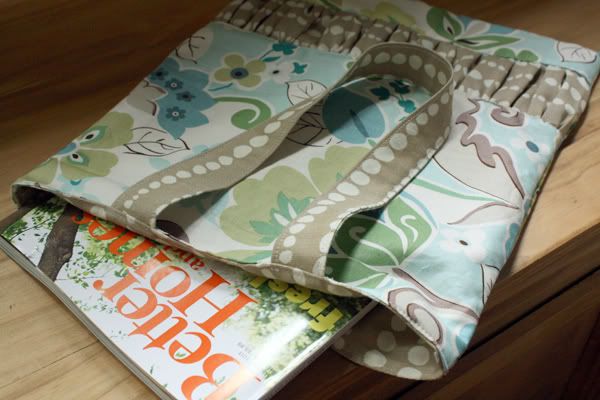 They fit a magazine perfectly so I think they'd also work well as a library or magazine tote. The finished version measures 13" tall by 11" wide. The strap drop is a little short, but I think it will be perfect for the little girls receiving them.
I think they adult version will be a little bigger with a bigger opening for the straps. I can't wait to make some more. *Light bulb moment* They would also make a good gift bag. Good thing I have some time before Christmas :)
Shared at all my favorite
Link Parties