Literally. I noticed a crack in my ceiling this morning. Oh the joys of being a home owner. Before you view the picture below in detail, please ignore the awful 1980s brass light fixture on the left.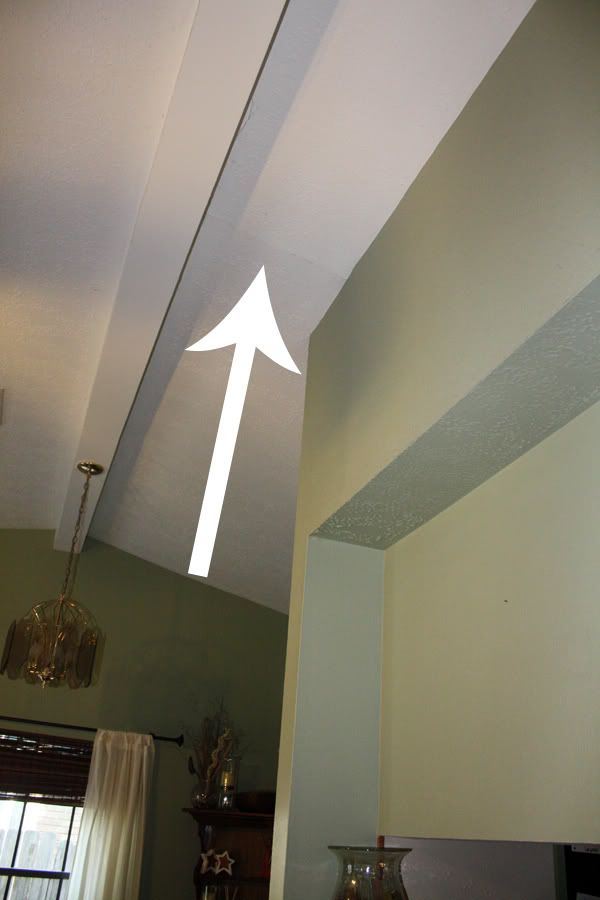 You probably can't see it too well, but it's there...the crack, not the out-dated light fixture. And yes, it does go from the wall to the beam. So, after I noticed it, my OCD kicked in and I went from room to room and checked the walls and ceilings.
Due to the hot & dry conditions in the area, many people have had problems with homes and foundations shifting. Of course my mind goes to the worst imaginable.
Anyway, I found 2 more cracks similar to the one above in my front hallway and main hallway. They are all straight line cracks, so I'm hoping it is just a matter of expansion due to the heat and the sheetrock separating from each other. After I got off the phone with my dad, I then proceeded to have another OCD attack and went and checked around the entire house from the ground up. Luckily, I found no cracks outside. I'm also quite thankful for the wonderful weather conditions outside.
Great way to spend a day off. But after last night's victory, I can roll with it.
Photo by Aggie Athletics
Great way to kick off the season! Gig 'em :)