I have been looking for a new wallpaper for my phone, but unfortunately couldn't find something that I loved. I wanted the lock screen to be a quote and the home screen to be something plain (since you really can't read/see it anyway).
I saw this quote on pinterest.
via
Maggie Larsh
Unfortunately for me it was too plain. I'm currently in love with my green pattern I made for my blog header and area headers on the right, so I popped into Illustrator and Photoshop and came up with my new phone screens. Feel free to use if you like.
Lock Screen: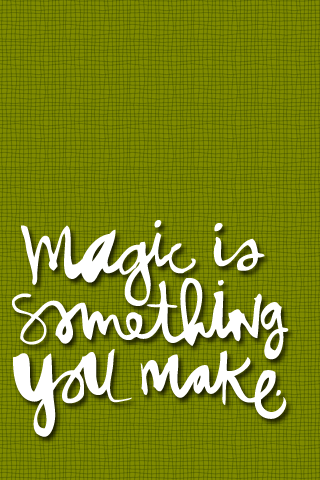 Home Screen: Love.