Sorry for the Bieber reference...I couldn't help it. I have a few friends that are with child, so it was a perfect time to sew some fun baby stuff. I have been pinning things like crazy that are baby related for a while (all with comments referencing the fact they were for gifts...rumors spread fast in a small town), so I'm glad I got to put some of them to work.
Applique onesies? Don't mind if I do. It was my first time doing applique. So easy and so fun.
First up, for my best friend Neysha and Stephen's little man a few cute onesies. The poor child is nameless, so I couldn't do a cute onesie with his name, so I had to settle for these: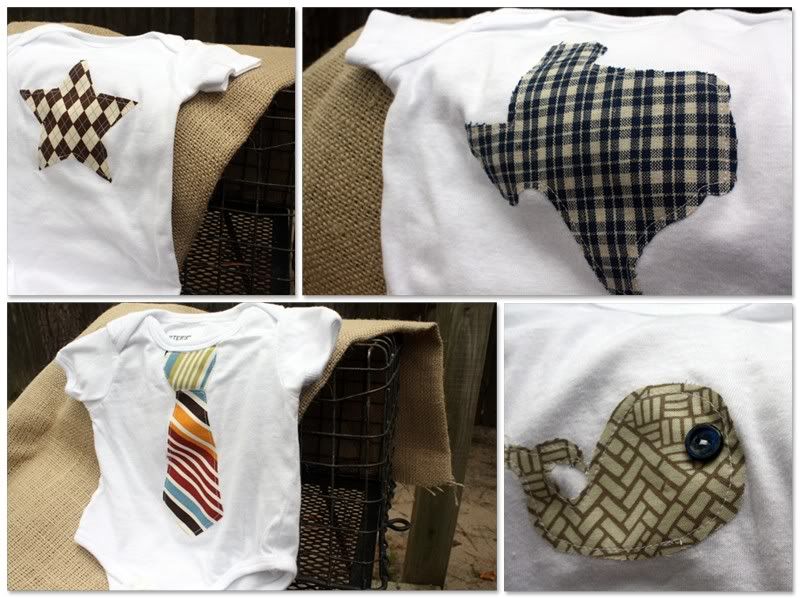 Since Neysha's from Texas and Stephen's from New Jersey I had to make a Texas one. I had plans for a New Jersey one (still do), but the shape just didn't look right...just not as nice looking as Texas ;). Still searching for the right one. Little man needed a tie onesie. I have been wanting to make one of those for a very long time. I ran across the whale and couldn't pass up giving it a cute button eye. Adorable.
Next, my sister-in-law's sister (I know that sounds confusing) Erin and her husband Kenny are having a baby girl. I have been dying to make a ruffle butt onesie, so I was happy to make one for baby Malin.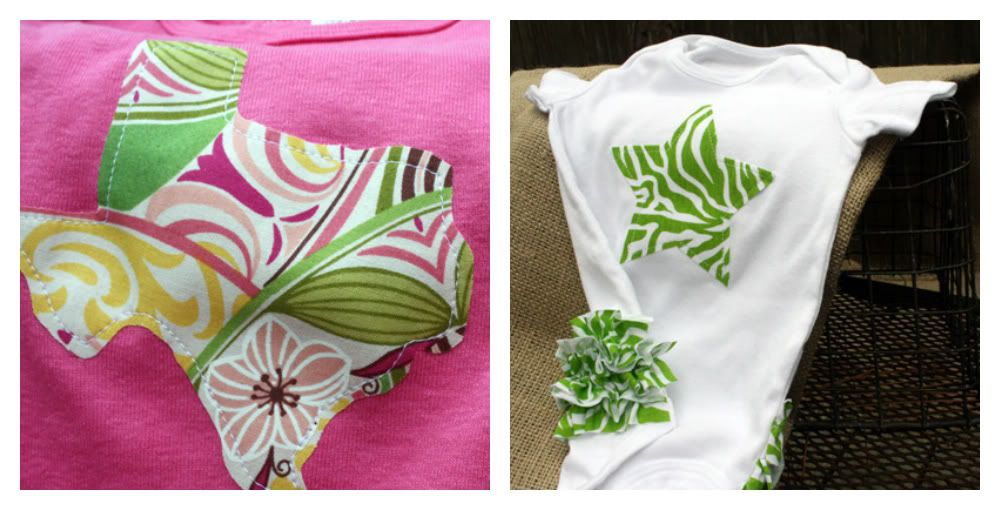 Malin also needed a Texas one, she telepathically told me she wanted one. Even though she won't be born a Texan, I know she will be one deep down since both mom and dad are from here.
In addition to the onesies, I found a great tutorial at Sew Like My Mom for some
washcloth bibs
that I had to try. I made two for each of the babes.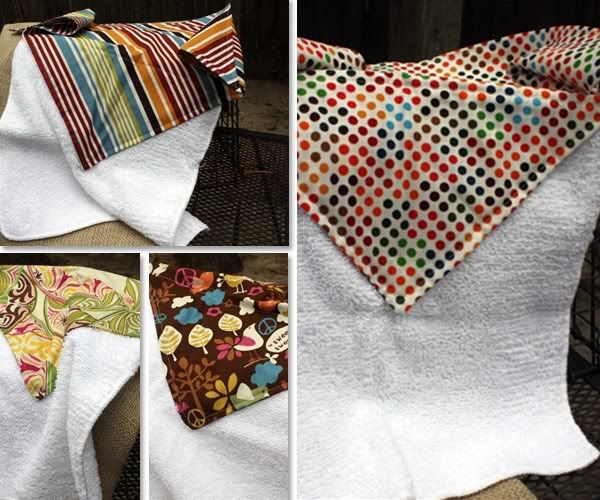 It's a very easy tutorial and I think these bibs will grow with them plus they cover a large area. Perfect for messy kiddos. They could also work for a messy grown-up too!
The last thing I made were some burp clothes. Fabric and ribbon. It is as simple as that, but so cute.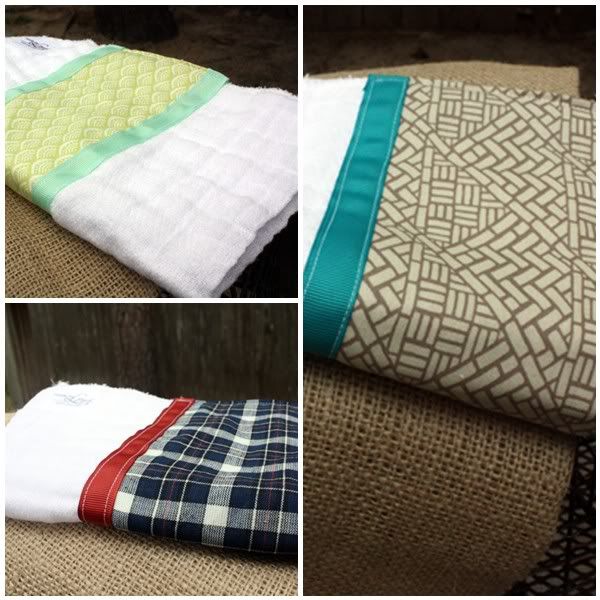 Linking up with some of my fave link parties:
Confessions of a Stay At Home Mom
Craft-O-Maniac
Me and My Boys
Sew Much Ado
Skip to My Lou
Sugar Bee Crafts
Tatertots & Jello
Today's Creative Blog