The fun times started Christmas Eve Eve. Neysha and Stephen finally welcomed their bundle of joy into the world on Thursday. He's absolutely adorable. After leaving the hospital, I spent the rest of the weekend with family.
Christmas Eve, the
tradition continued
. My cousins Sara, Lisa, and I in our new Christmas pajamas.
I did another handmade holiday this year. Boys got some yummy food gifts, that I will be sharing later this week. Girls got scarves! I did a number of different ones, but only took pictures of two of them. I blame the holiday madness for my forgetfulness.
Lisa got an infinity scarf, based on
Luv in the Mommyhood's tutorial
. LOVE this scarf, definitely going to be making more of these.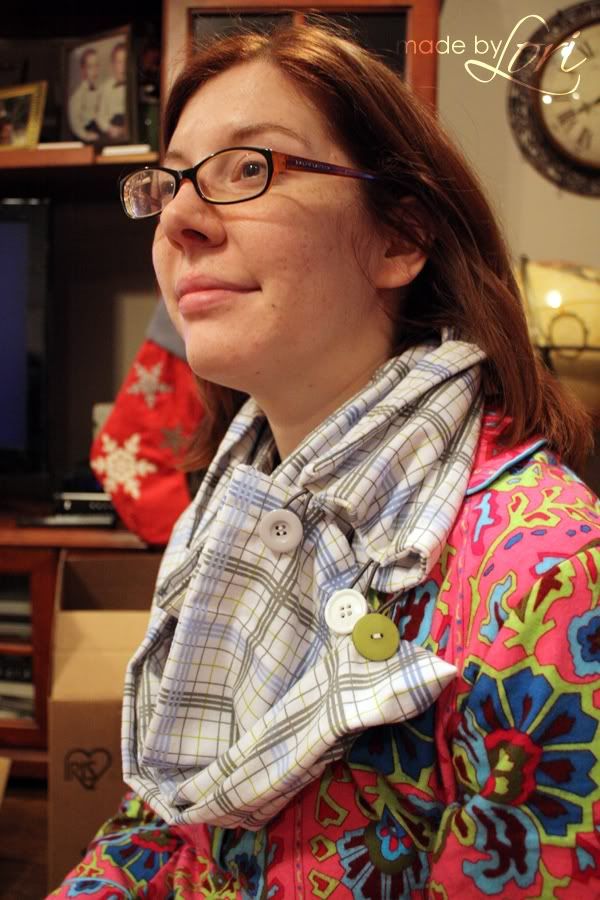 I love the buttons and the fact that you can wear it a number of ways. I made myself one using some dark gray knit fabric. I'll be sharing it on the blog soon.
Lindy got a ruffled scarf and some fabric pins. I think she liked it since she wore it the rest of the day :)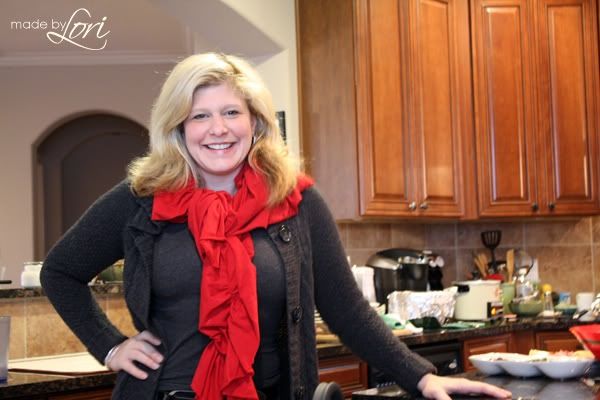 Sara and my aunts also received different scarves. They were fun to make and I'm glad I'm not the only one with scarf fever!
I got some great gifts...Sara got me some buttons.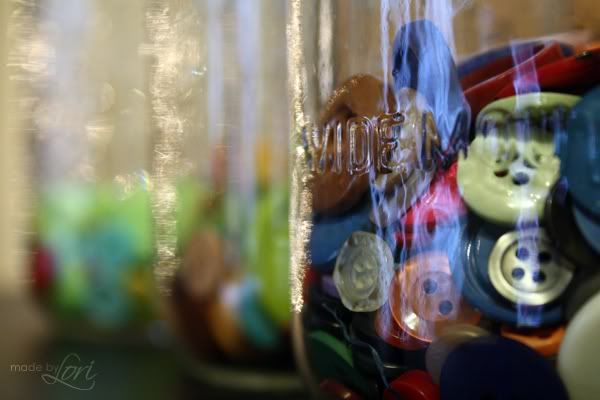 Lots of buttons!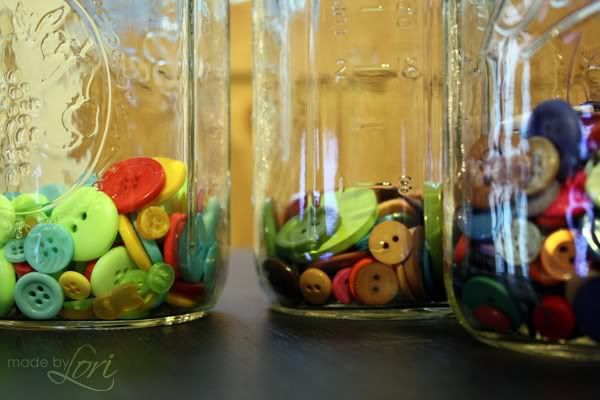 I also got some vintage Corningware dishes. LOVE! Glad someone satisfied
my vintage love
.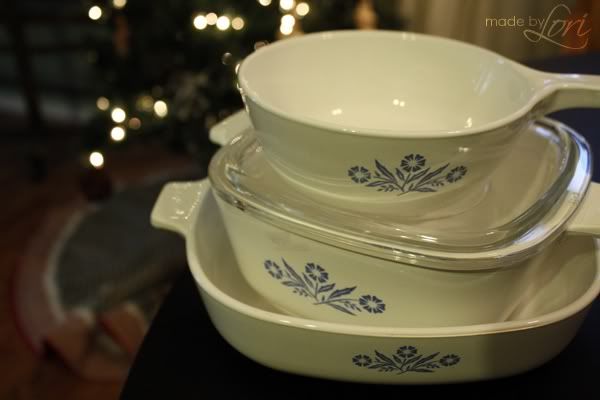 Did you get everything you wanted for Christmas?