What to get for a bunch of men in the family when I'm doing the whole homemade gift thing? Food of course!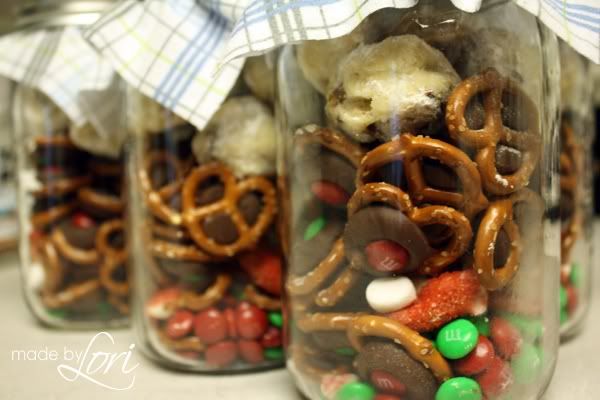 I will say that i did sample everything to make sure it wasn't poisoned. Luckily for the guys, everything passed with flying colors. So good!
First I did some
Chocolate Pretzel
s from a recipe on Allrecipes.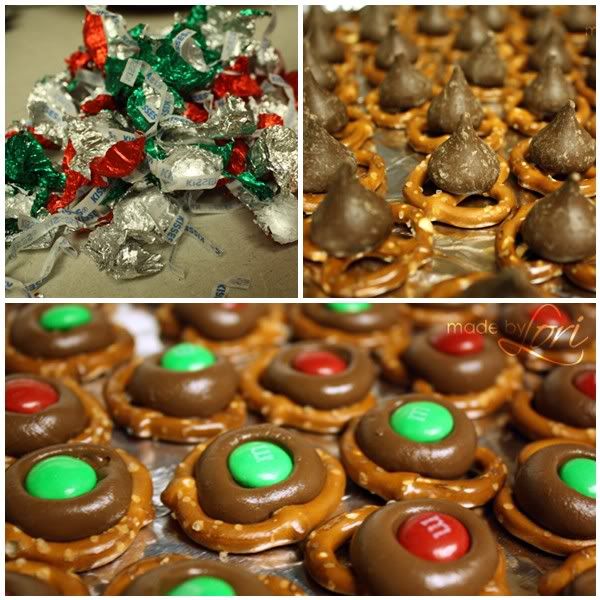 I'd love to try these with different flavored Kisses and M&Ms. I went plain this time. I also couldn't find the circle or square pretzels, so I just went with the twists. This recipe will definitely be repeated again. It's the perfect combination of salty & sweet!
I had some extra pretzels and white chocolate left over from
this recipe
, so I made a few
Pretzel Santa Hats
...though mine didn't turn out as good as
One Ordinary Day's
.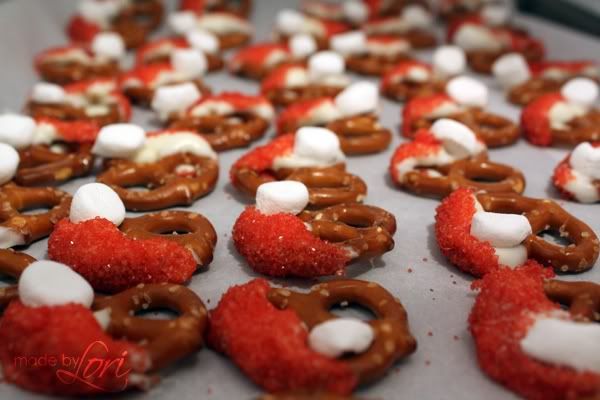 And last, I had some pecans left over from
this recipe
, so I decided to put them to good use in some
Pecan Snowballs
.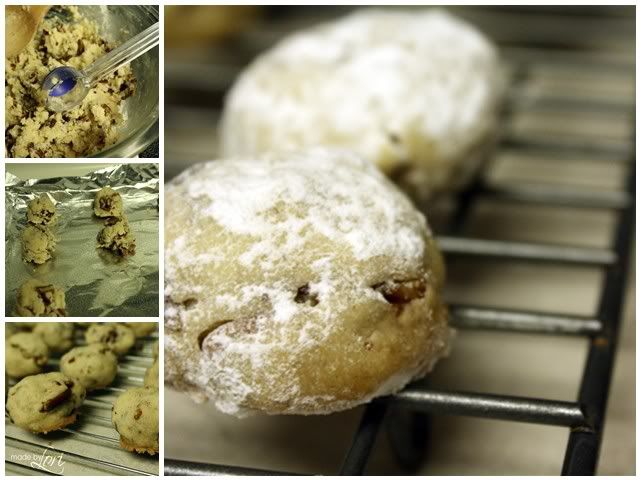 I will definitely be making ALL of these again in the future. Did you do any holiday baking this year with good results?
Linking up with:
CraftOManiac