Robot that is.
Instead of on a regular
kids t-shirt
, this time I did one on a onesie. Let's just say it was a tad more difficult. The smallness made some of the stitching hard....ok it made it really hard.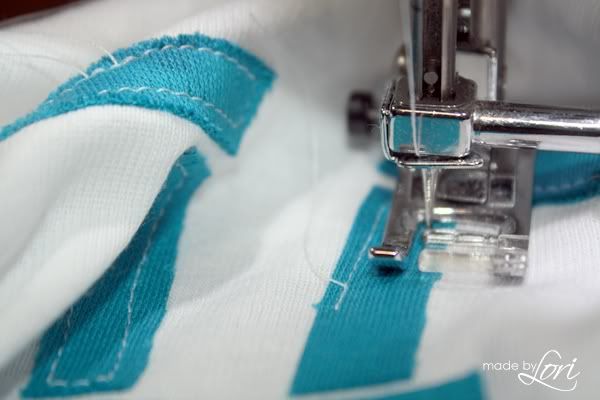 It turned out cute. I used one of the
templates
from my earlier post, but shrunk it down a bit.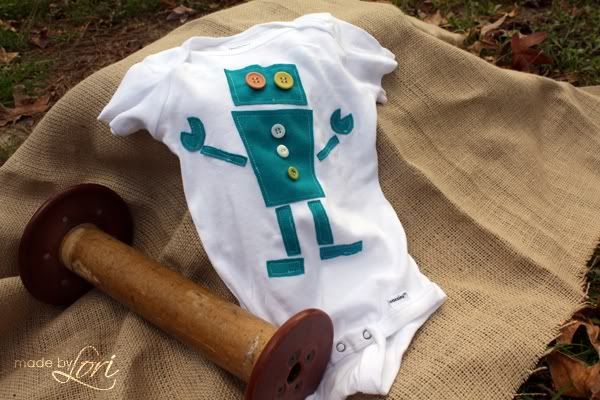 I love the buttons, they definitely make the robot come to life :)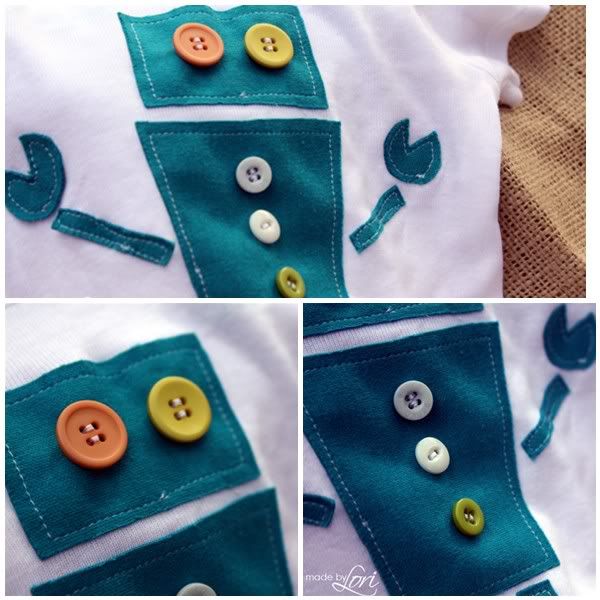 I'm loving all of these boy onesies that I've been making lately since there are so few cute boy ideas for kids & babies. I definitely can't wait to make some girly ones and share, especially since a friend of mine just found out she's having a girl :)
Non-baby stuff will be coming back to the blog soon. PROMISE. :)