I have mentioned before that I'm slightly OCD. Any type of technology tool that can help me with this I'm all for. Enter
Fences
. I learned about this tool at a
technology conference
last year.
My computer desktop before Fences.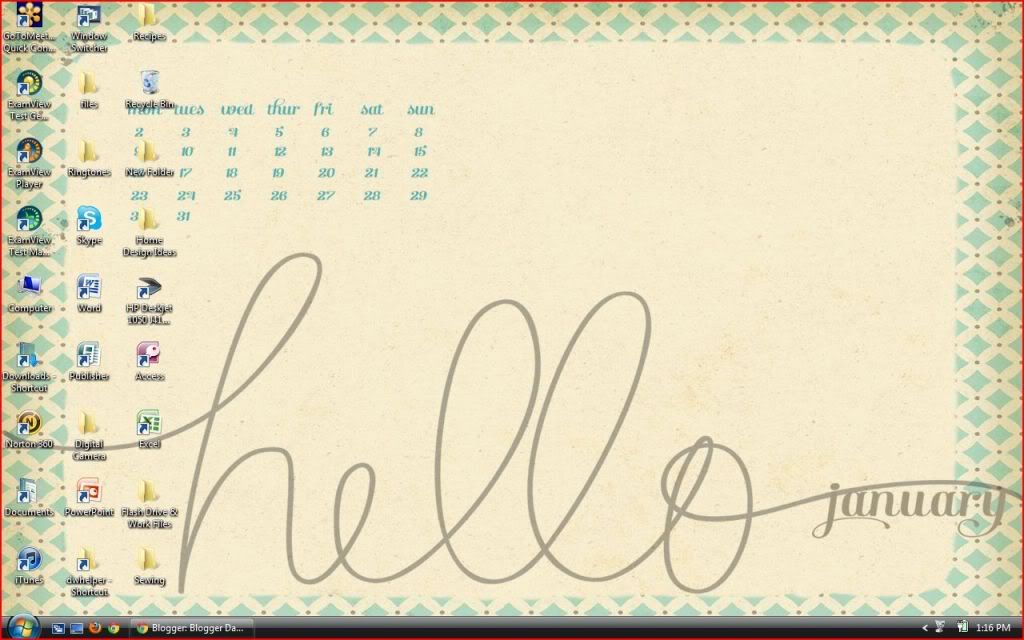 Lots of icons. Too many icons for my liking. Yes, I'm weird. I also realize it is no longer January and I have yet to change my wallpaper. Oops!
My computer desktop after Fences.
Yes there are still a lot, but now I have them a little more organized into groups (or "fences"). Currently just two, one for folders and one for Microsoft applications.
There is a free version and a pay version, you can download both and see a lot more screen shots from the
Fences site
. It's a great little tool that can help you wrangle in your desktop icons and files.
To add fences to your desktop you simply drag a selection with your right mouse key, then name the new fence. Then just drag and drop the icons into that group. Done. So simple!
Do any of you currently use Fences or anything similar?