I'm not sure how many of you know about this trick, so I thought I'd share...it's really easy to see who is pinning you, how many repins and likes they have gotten at
Pinterest
. You don't even need to check Google Analytics!
Simply type
http://pinterest.com/source/YOUR-URL
into your address bar
.
Instead of YOUR-URL put your website address minus the http://
For example, I can see what people are pining from my site by using
http://pinterest.com/source/made-by-lori.blogspot.com/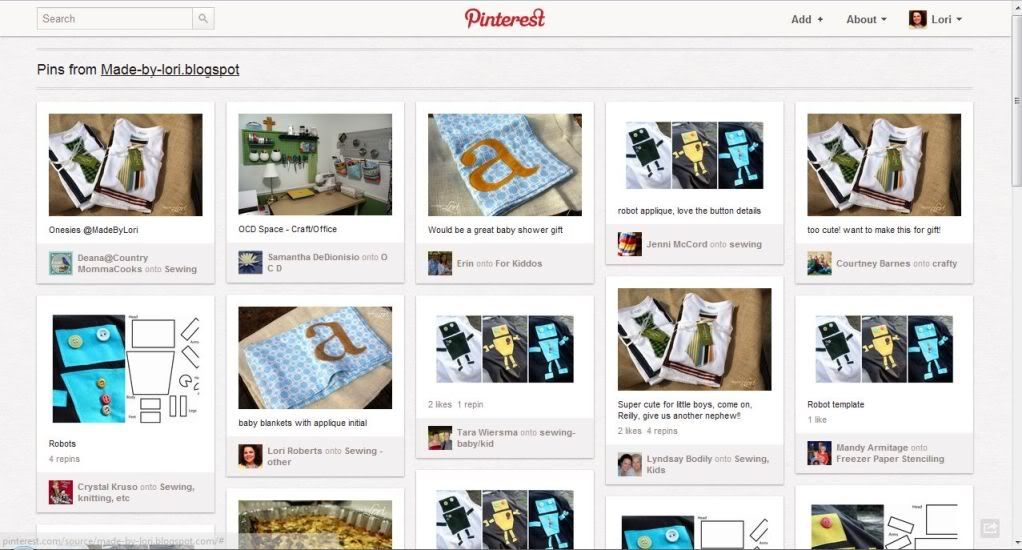 This came in really handy when I changed my blog name/URL. It let me see what other people had pinned from brown-eyed tornado.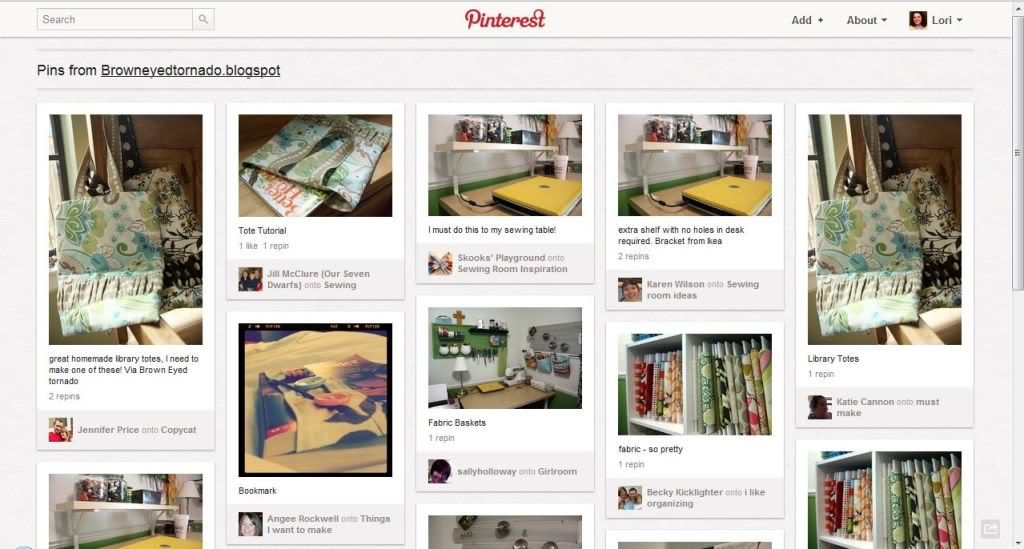 When people click on those pins they are taken to an error page, so I added links to all of those pins on the moved post I put up at my
old site
.
Just a fun tip for Technology Thursday!
Did you already know you could do this?