I've had this one particular
idea
pinned on Pinterest for almost a year. I decided it was time to put it into action as part of a gift. I used the original post from
kinderpendent
as my inspiration.
All you need is a stamp ink pad, some letter stamps (I used the lower case since that is what I had), and some plain wooden clothespins.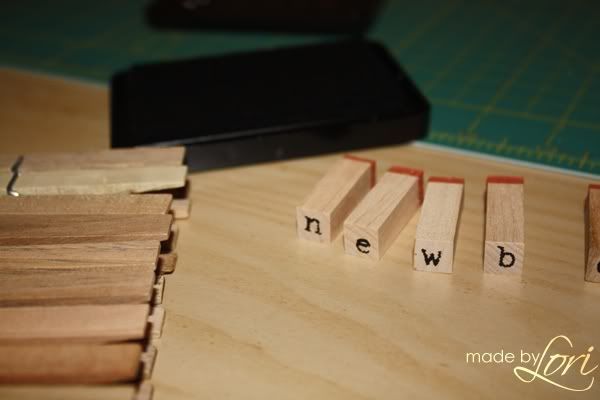 I decided to do baby size dividers on one side...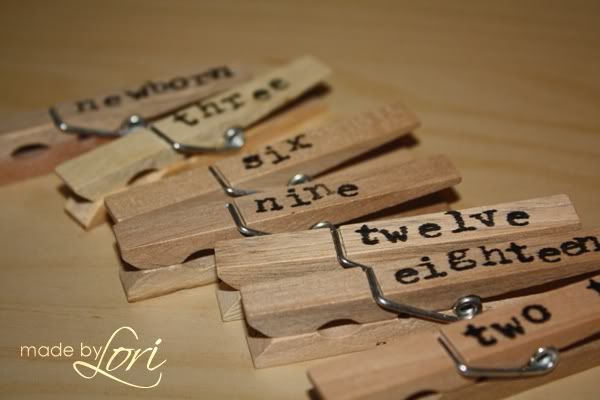 and the days of the week on the other side....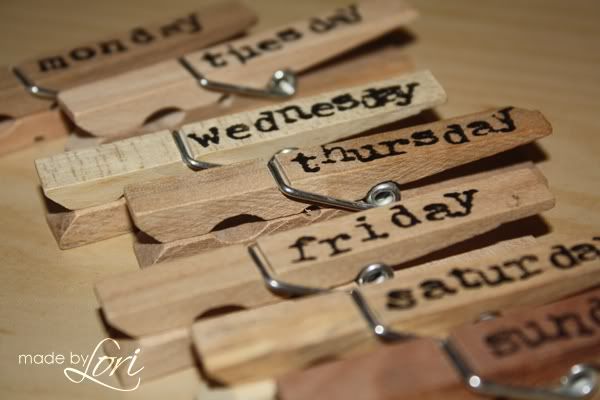 This way they are more versatile.
They are super easy, just stamp whatever sayings you want directly on the clothespins in any color (I had the black already on hand). This was a super easy project that I plan on reusing for future gifts!
Then I wrapped them up, put a moo card on them and they are ready to be given as part of a baby gift to a dear friend.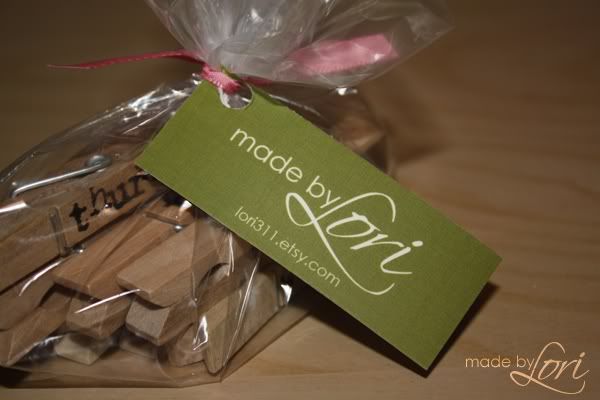 Have you done any projects recently inspired by things you've found on Pinterest?