Thanks to the glory of my library, I have been reading (and listening) up a storm lately.
I finished L.A. Candy by Lauren Conrad in
audio book
format a few weeks ago.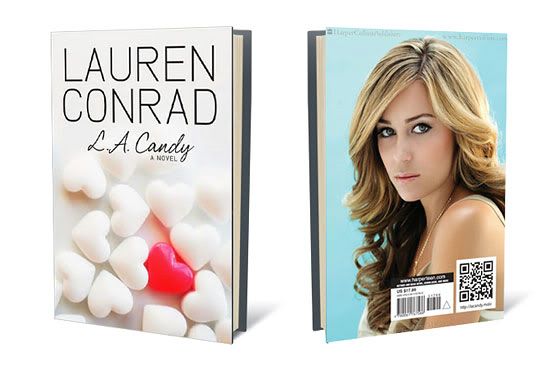 New York Magazine
Synopsis of L.A. Candy from Amazon.com:
"In L.A. Candy, nineteen-year-old Jane Roberts moves to L.A. and unexpectedly becomes the star of a reality TV show. With fame comes wealth, not clothes and even hotter love interests - and Jane's lapping it all up with her eclectic entourage of pals who are always up for a wild night out and the chance to get a piece of her spotlight. But soon Jane realizes everyone wants something from her, and another is what it seems to be."
My review:
I wasn't really sure what to expect, but I needed something to keep me awake and alert on a long drive and knew an audio book would do it. I had been interested to read this book for awhile. Lauren narrates the story and while at first her voice takes some getting used to, she does a good job. It was interesting to hear some of the behind the scenes things that I am sure happened to her while filming
Laguna Beach
and
The Hills
. Example? Producers text messaging the girls while filming to get them to say or do things and miking people without telling the main girls. The characters are interesting and it was fun trying to figure out if any of them had any similarities to people from Lauren's real life.
I didn't know it when I started but this is actually the first book of a trilogy, with
Sweet Little Lies
and
Sugar and Spice
rounding out the end. She also has branched off a new series with one of the characters from these books.
Overall I thought the book was cute and quick. I liked it enough to start the second book, though not in the audio format. I'd recommend it if you are looking for a quick read, but don't expect a lot of substance.
I'm linking up with
Heather
and
Megan
for Book Club Friday.