Time to dump some photos from this past week. Some of these are from the April Photo A Day Challenge from
@fatmumslim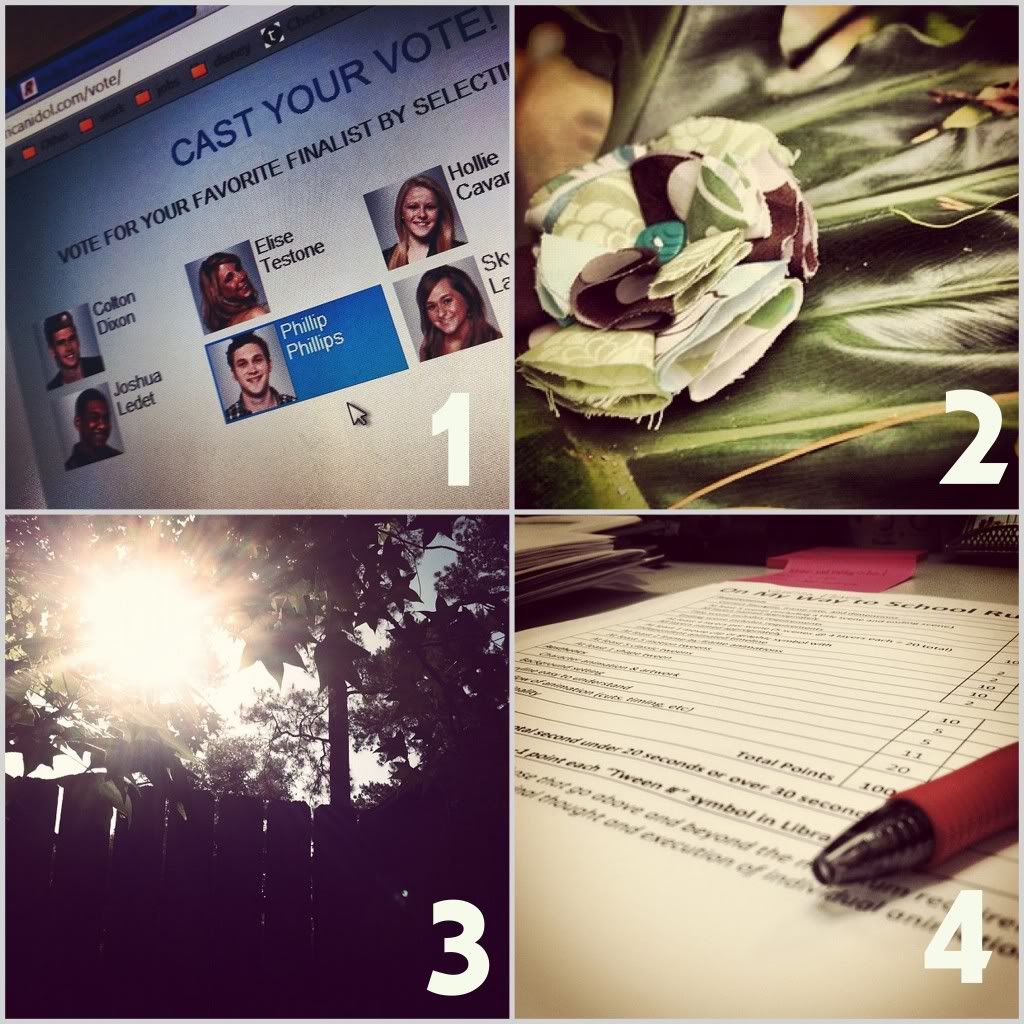 1. Gotta get my 50 votes in for
Phillip Phillips
!
2. Flower of the fabric variety. Like it?
Get it
or
one like it
:)
3. We've been having some beautiful weather lately. Gorgeous!
4. Love my job. Love the projects my kids turn in. Annoyed by having to grade them? Yes...only because it takes so long! :)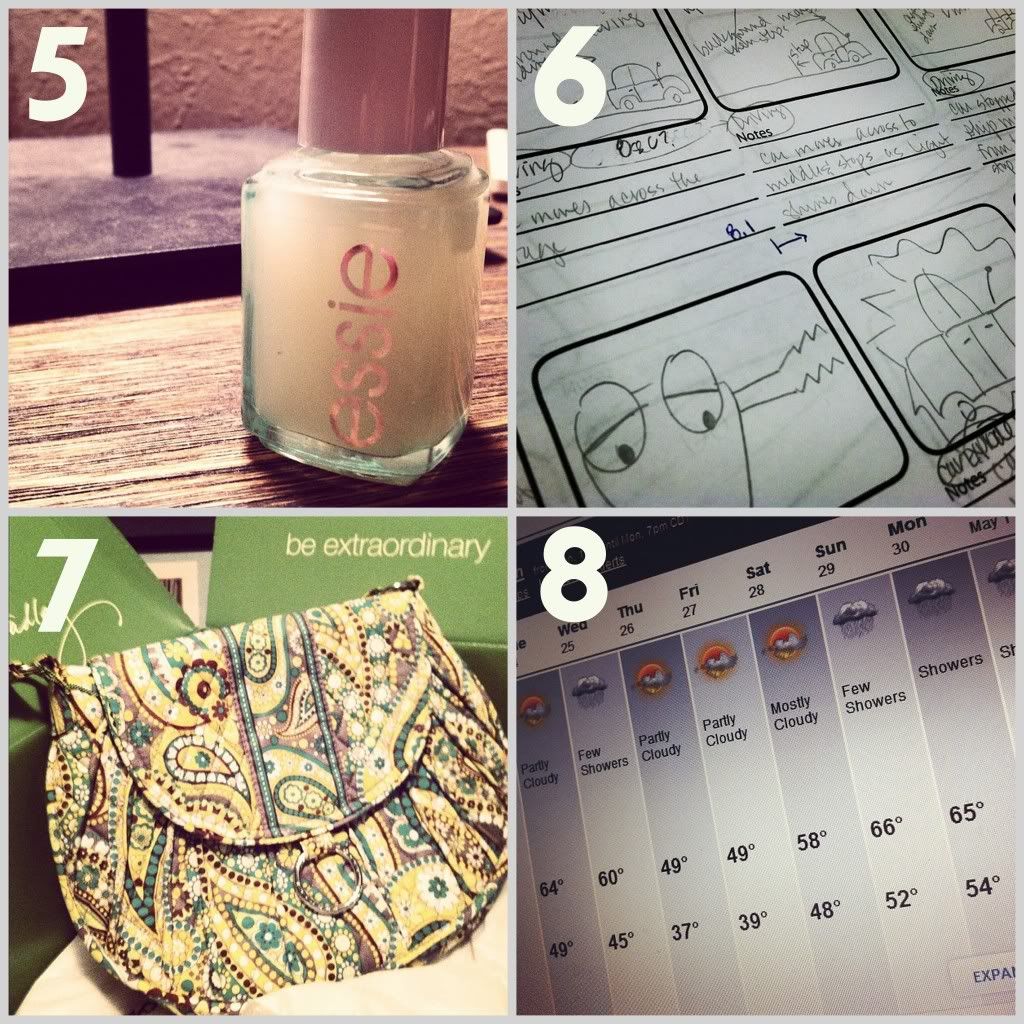 5.
Grow Faster by Essie
. LOVE this stuff. Makes my nails stronger and they grow like lightening!
6. Storyboarding. I hate to do them, as do most of my students. However, they are insanely helpful when completing a project.
7. New obsession? I think so. Lemon Parfait is to die for...too bad
Vera's
retiring it!
8. Later this week I'm heading to Chicago. The weather there is quite a bit different than our 80s here in Texas!
Linking up today with
Savanah
and
Ashlee
for phone photo fun Monday!