Delicious.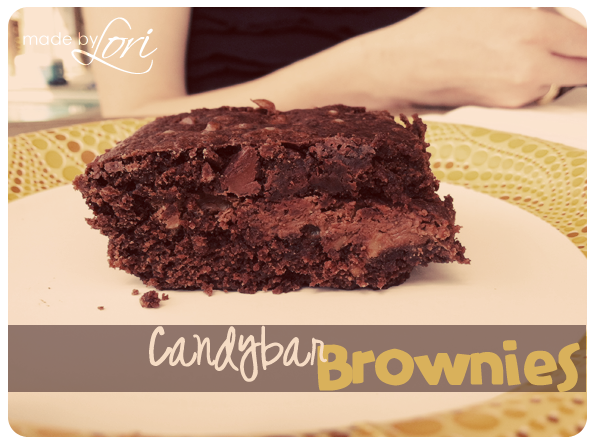 Stephanie made these for our
farm fun weekend
and boy were they a hit. Only 2 were left the next day and I happily agreed to take them home.
Such a simple recipe, that I told Stephanie I had to share it on the blog!
Ingredients:
Box brownie mix (and anything the box calls for...eggs, oil, etc.)
2 Symphony chocolate bars (the one with Toffee & Almonds are what Steph used)
Directions:
1. Mix brownie mix according to box.
2. Pour half of the mix into a greased 8" x 8" pan.
3. Place the 2 chocolate bars side by side in the pan on top of the brownie mix.
4. Pour the remaining brownie mix on top of the chocolate bars.
5. Cook according to brownie mix box.
6. Let cool & ENJOY!
Did I mention how delicious these things are? So easy too. I can't wait to make them myself!