Went to
Sam Moon
a few weeks ago and scored these awesome goodies!
Unfortunately I couldn't find ANY of these great cheap items anywhere on their website. But I did scour the web and found where you could get half of them.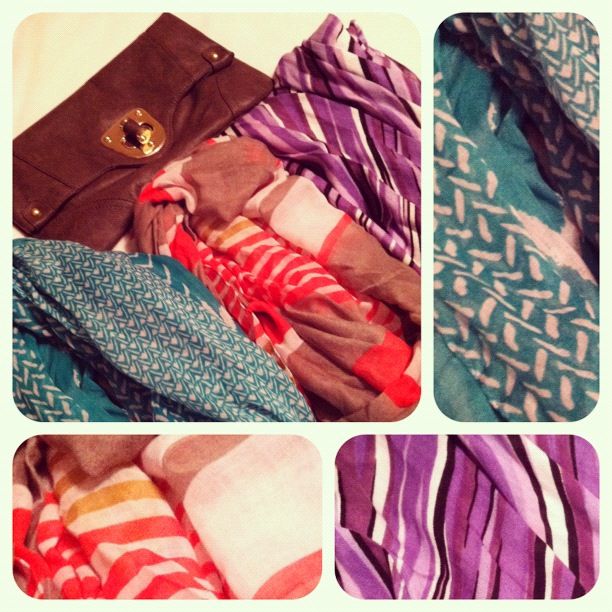 A clutch (see more on it below) and these lovely scarves. Each of them were only $7 a piece! The blue and orange ones are infinity scarves by D&Y (David & Young). The orange one comes in other colors and I found it online at
Tilly's for $9.99
. I couldn't find the green one anywhere :( The purple striped one is by VEOND and I also couldn't find it online anywhere either!
Sam Moon had a ton of other super cute scarves, but I had to limit myself to just the 3...at least this time!
A better look at the Urban Expressions Chelsea clutch. Loving this! And I got it for only $17! Unfortunately for those of you without a Sam Moon near you...the price is gonna be a little bit more. I did find it online at both
eBags for $44
and
DSW for $29.95
.
Have any great fashion finds to share?