I've done this
before
, but with this much good music recently released, released today, and next week...I couldn't pass up doing it again. Plus, maybe I'll gain some of these folks some new fans!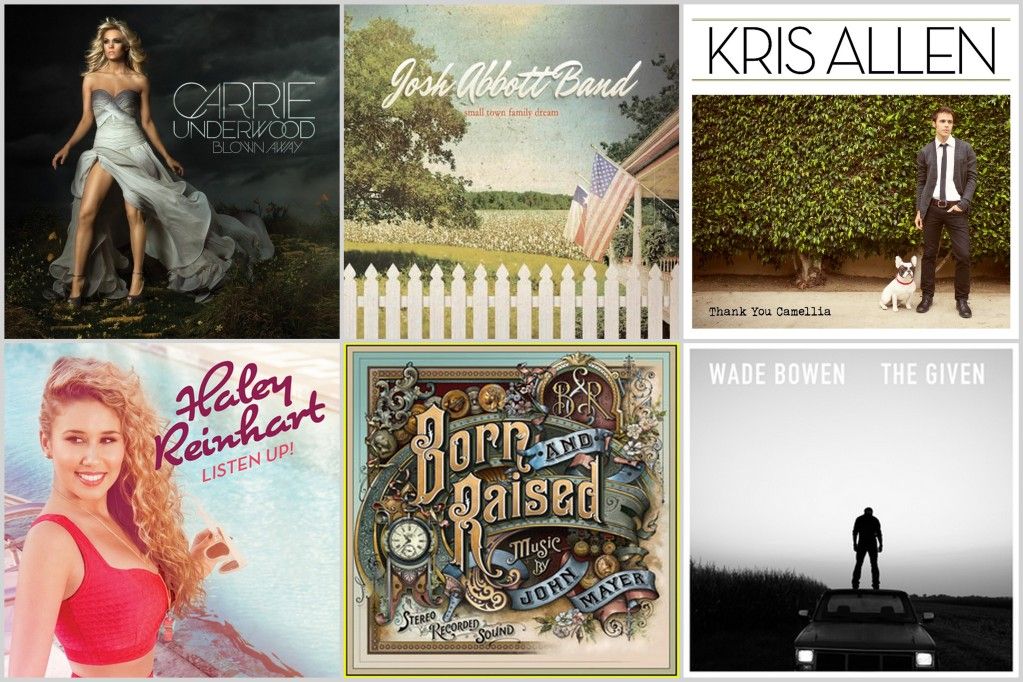 Carrie Underwood - Blown Away (out now!)
The first of 3 Idol winners* on my list...
Josh Abbott Band - Small Town Family Dream (out now!)
A new addition to my Texas Country list...but definitely a good one.
Kris Allen - Thank You Camellia (out TODAY!)
The 2nd WGWG (white guy with guitar) winner of Idol...still my fave of the 4 of them.
Haley Reinhart - Listen Up! (out TODAY!)
*The real Season 10 winner of American Idol
John Mayer - Born and Raised (out TODAY!)
Love his music, but he does need to cut the hair and lose the hat...
Wade Bowen - The Given (out next Tuesday, May 29!)
My all time #1 Texas Country fave!
Hopefully soon I'll have an album by this guy to add to the list...Finale tonight!
Love the slow songs, but love the jammin ones more!
I love new music suggestions, any recent or upcoming releases I need to check out?