I haven't been able to make it to a
H-Town Blogger
meetup since December. The days just never seem to work out. When I realized I would be able to make it to the June meetup AND that it was going to be at
Pinot's Palette Galleria
, I was PUMPED!
I have been wanting to go to one of these painting parties for awhile. Painting AND hanging out with some of my favorite bloggers? Score! The meetup started at 6:00 but most of us arrived about an hour before so we could mingle and catch up before the actual painting started.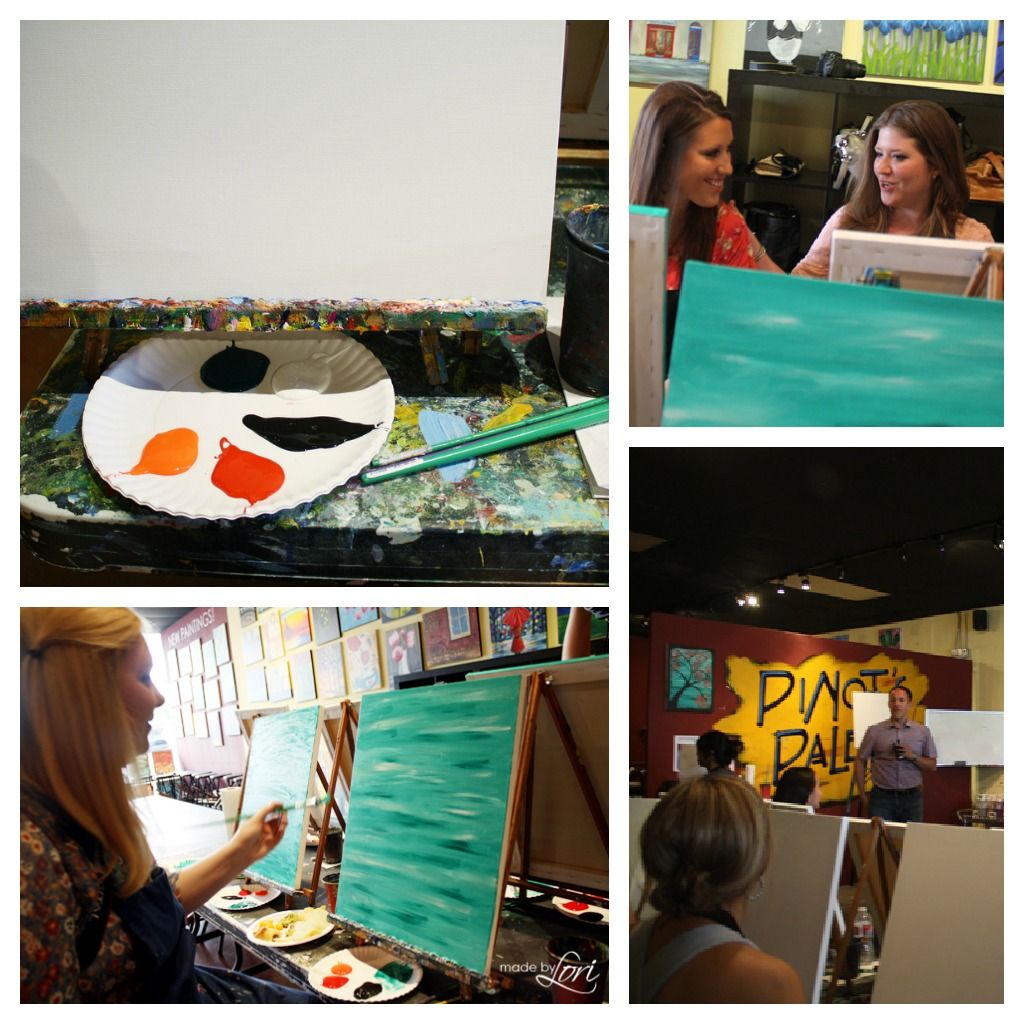 Pinot's is awesome. You can bring your own beverages and snacks. They supply plates, napkins, silverware, glasses, and complimentary water. Really all we had to do was show up!
I'm definitely no artist and cannot draw at all, so I was a little nervous about how my painting would turn out. Luckily, you don't have to be too artistically inclined because the teacher is awesome. She stepped us through each of the parts of the painting making it EXTREMELY easy!
During the painting time we had mini breaks to paint, mingle, snack, and drink as needed. It was definitely a laid back atmosphere that was great. I had to take note of the music selection, which was a good mix of mellow and upbeat. We all got pretty pumped when
this song
came on.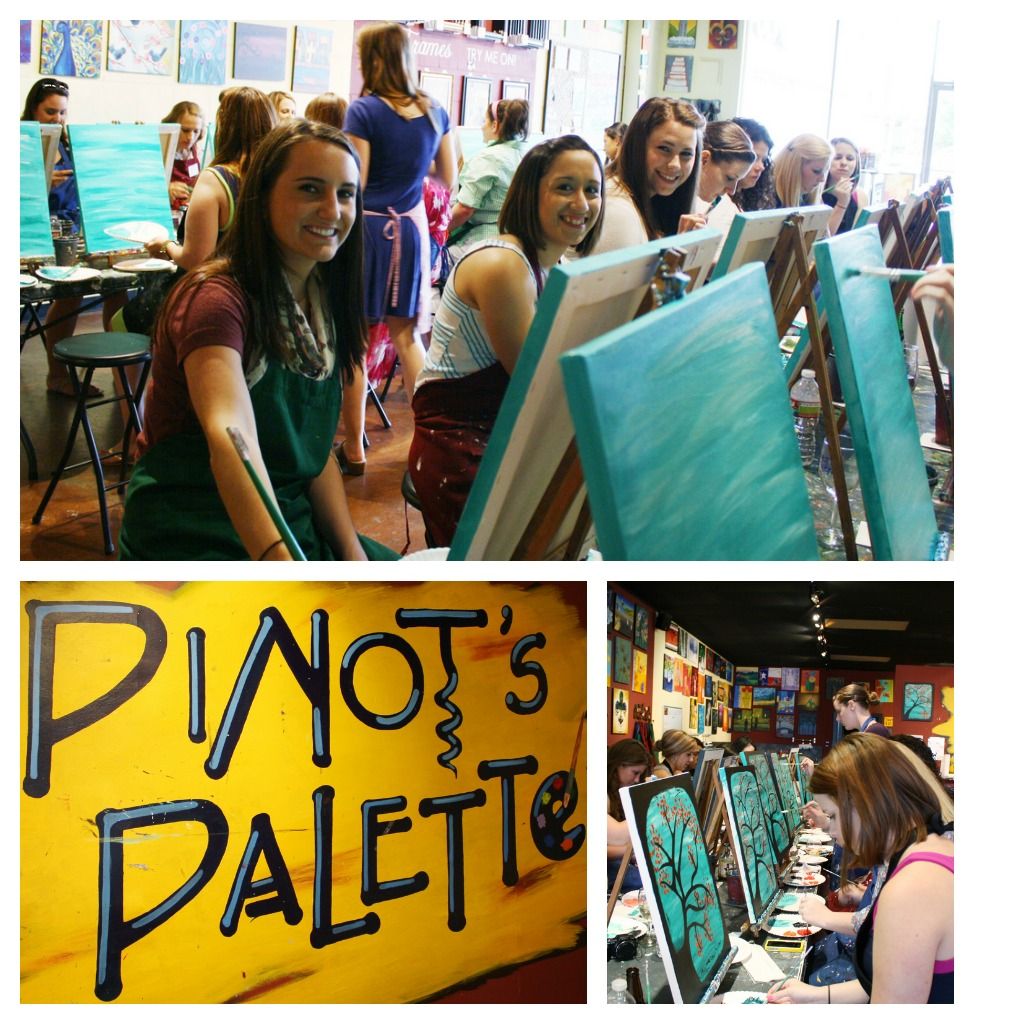 After we were done, we mingled some more to let our paintings dry then took our group photo!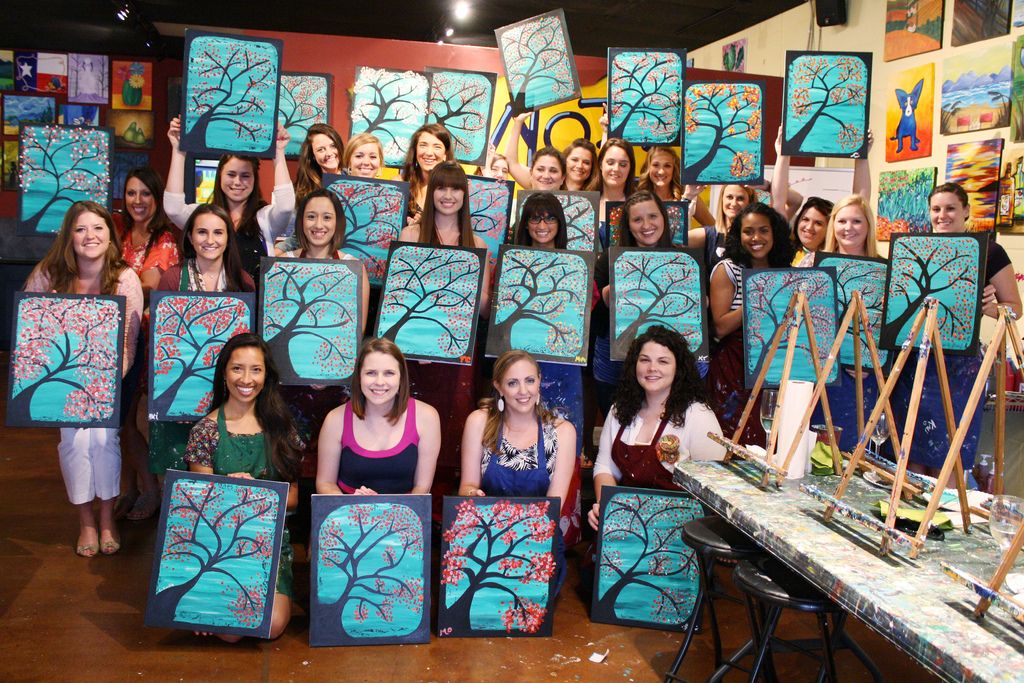 Image from Meg (so happy to finally meet her too!). I'm on the bottom right.
Overall, the
Pinot's Palette Galleria
experience was a great time and I'd definitely recommend it to anyone! Check out their available classes, they do public and private parties,
here
. The staff at the Galleria location was great! You can follow them on
Twitter
to get all the latest updates!
Currently they are having a contest to help select a charity to support for the Art Tasting national charity contest. Every fall Pinot's Palette hosts the Art Tasting charity event at their studios where guests come and enjoy an open house. All proceeds will be split between a national and local charities. This year it will be held the weekend of September 14th. Go to their
Facebook
page to vote on for your favorite charity! The contest runs throughout the month of June and they will announce the winner in July.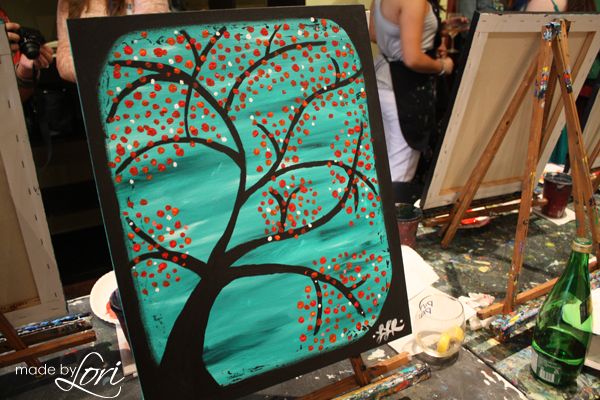 My completed artwork!
It was so great seeing ladies I haven't seen since December and it was great finally meeting in person some of the ladies that I've been tweeting and reading blogs. Since this was the largest meetup yet, it was also great meeting some new ladies and finding a ton of new blogs to follow!
Check everyone out via the link-up below!