I'm finally home and completely exhausted and overwhelmed. Just got all my pics on the computer…now to make some posts. I have a ton planned and also plan to space them out so you don't go crazy with Disney stuff ;)
Here's a sneak pic in case you don't follow me on Instagram or
Twitter
!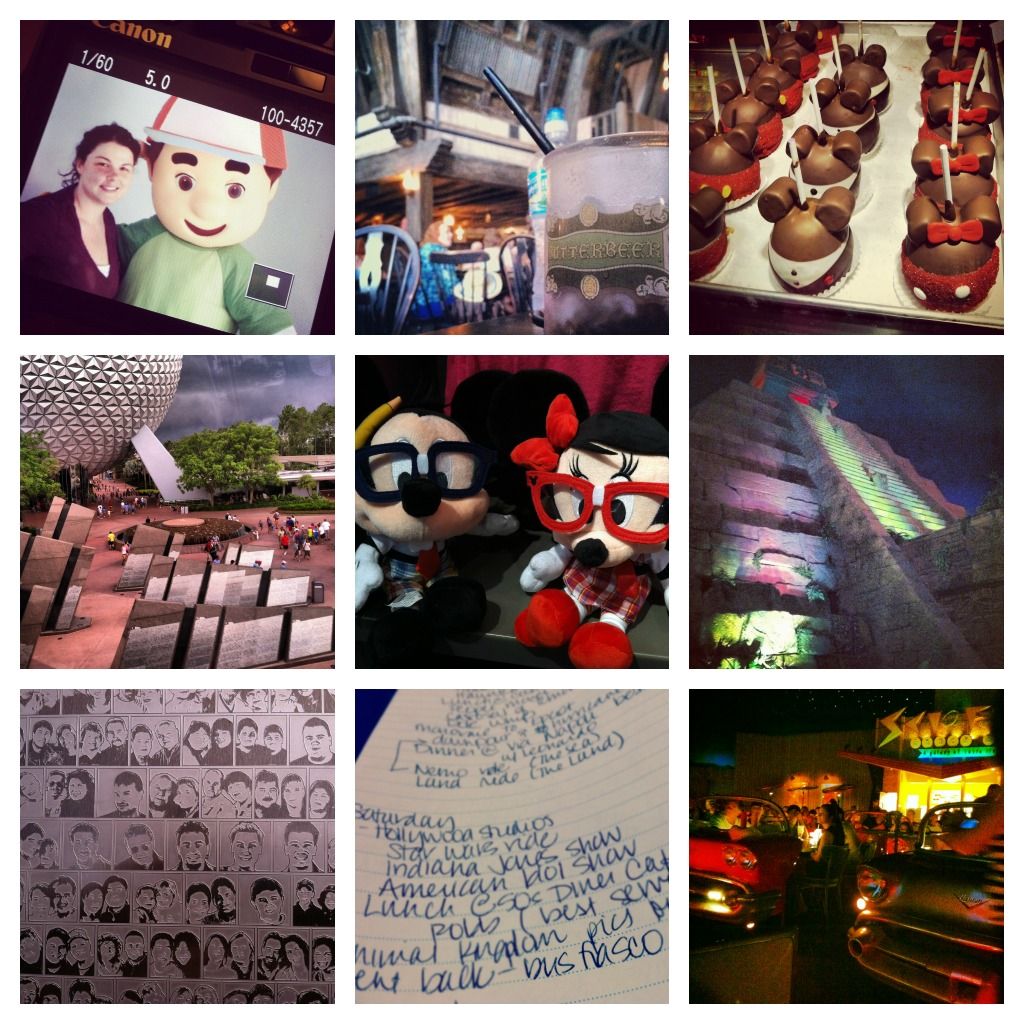 1. First day there and I met Handy Manny! Without 3 nephews, I definitely wouldn't have known who he was. lol.
2. Frozen Butterbeer @ Three Broomsticks?! Yes!!
3. Disney had some very delicious looking desserts…like these candy apples!
4. Right before the sky opened up at Epcot. Rain was a running theme, but thankfully we left before Debby arrived!
5. Nerdy Mickey & Minnie are my new faves!
6. Dinner @ San Angel Inn at Epcot. Yum!
7. Teenybopper forever! Nsync @ Epcot.
8. Trying to remember everything we did. Should have kept track daily, not in the airport on the way home.
9. Sci Fi Theater was one of the coolest dinner experiences.
I'll definitely be back soon with recaps, tips, and helpful hints if you are planning a Disney vacay!
Linking up today with
Savanah
and
Ashlee
for phone photo fun Monday!