As I mentioned on Thursday, I had a jam packed weekend ahead of me…and it didn't disappoint!
Thursday night was another painting party. This time at Painting with a Twist.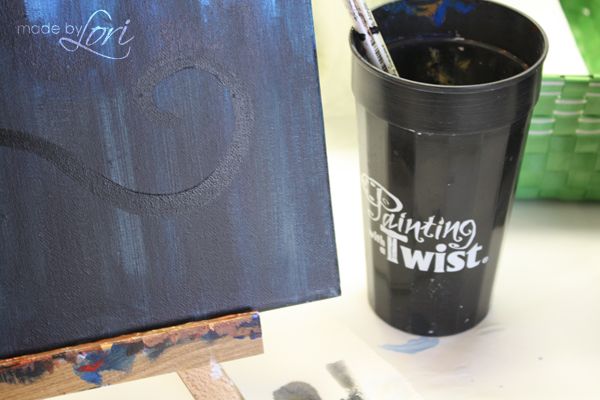 It was for my friend Cheri's going away party. There were 8 of us girls total. Most were members of our book club (that's currently on hiatus. LOL). We painted Funky Blues.
It was fairly easy and since I knew the process I felt more comfortable at first, unlike I did at the blogger meetup. Once again I had a great time and will definitely be doing this again in the future. The only downside is I have no idea where to put the painting.
Here are all of us with our finished artwork.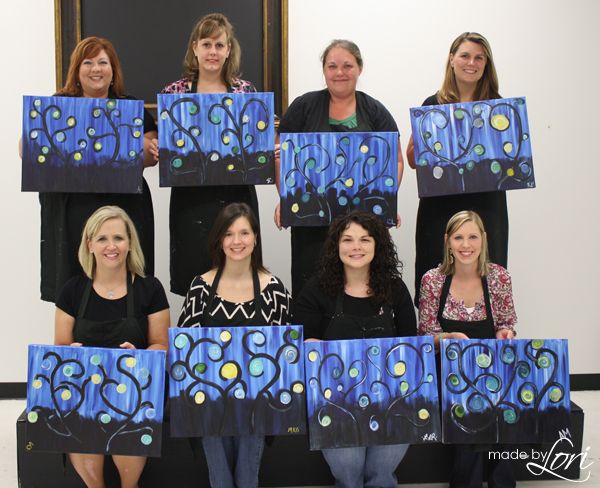 Friday I had lunch with my friend Tracie (who I'm trying to talk into making her private blog public!) and got to hang out with my cousins. Great time, but no pics were taken :(
Saturday was Stephanie's going away party at Christian's Tailgate. I didn't get many pictures, but I did get one of the Bacon Bacon Burger. Insane. Ground up bacon mixed in with the hamburger meat with extra bacon on top. Wow! I had the burger minus the bun (and fries) and it was delicious.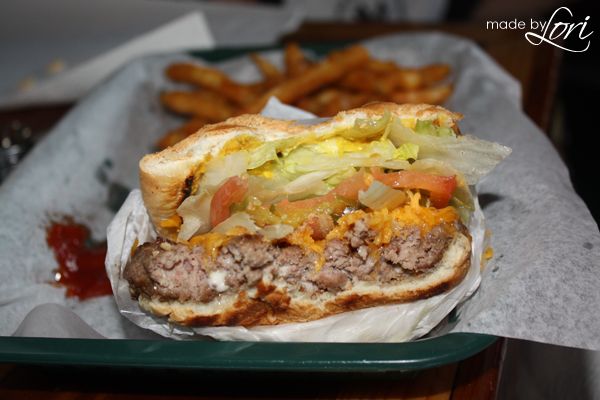 I also got to see and hangout with my BFF Neysha and her adorable son. Isn't he the cutest thing you've ever seen?!?!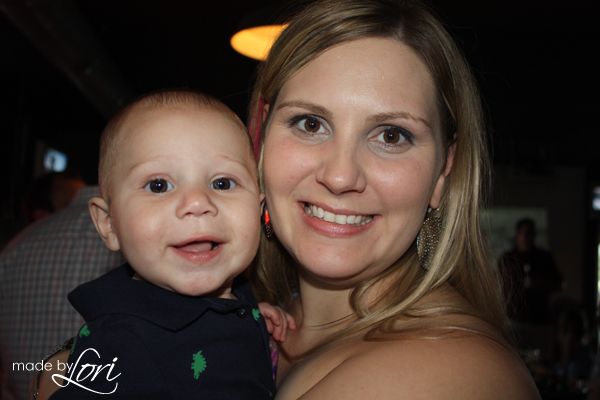 And guess what this Gifted & Talented baby started doing this week…sitting up on his own AND CRAWLING! He is not even 6 month old yet! Granted he will be at the end of the week, but still. And he has 2 teeth. He is growing like CRAZY!
Overall I had a blast these past few days seeing and hanging out with all of my favorite people!
Next on the adventure agenda? Disney World & Universal Studios here I come!!!
How was your weekend?