One quick note before we continue the Disney (or in this post's case non-Disney) adventure....
Happy birthday Mom! Love you!
On our non-Disney day we still did some Disney things. After Universal Studios we headed back to the Dolphin to return the rental car. We past by an outlet mall on the way so we decided to stop in. There is a Disney Outlet store at this one where they sell some of the off-season and other items at a discount. I got a very cute It's a Small World shirt. if you are in the area, its a good place to check in on for some discounted Disney items.
After dropping off the car we walked over to the Boardwalk area. Not much here except for a few restaurants, shops, and a great view. The storms were starting to roll in but we still made our way through the shops. This is also where we decided to stop and have a little
afternoon snack
at the Boardwalk Bakery. Yum!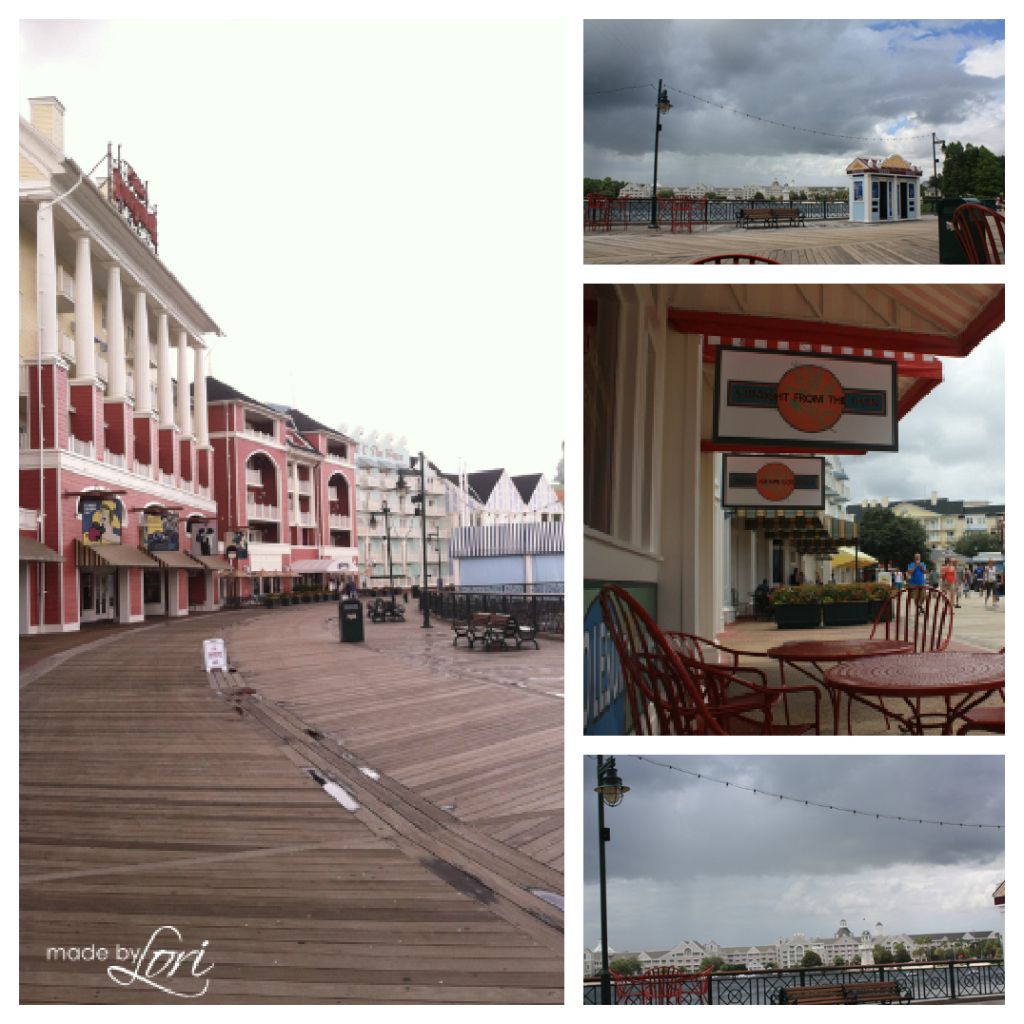 After strolling along the area, it was time for Downtown Disney! We caught a shuttle over to the area as the rain started to come down.
My favorite part of Downtown Disney (besides Goofy's Candy Company) is definitely the Lego area. I had been here about 6 years ago and all of the displays (except the dragon in the water) were different.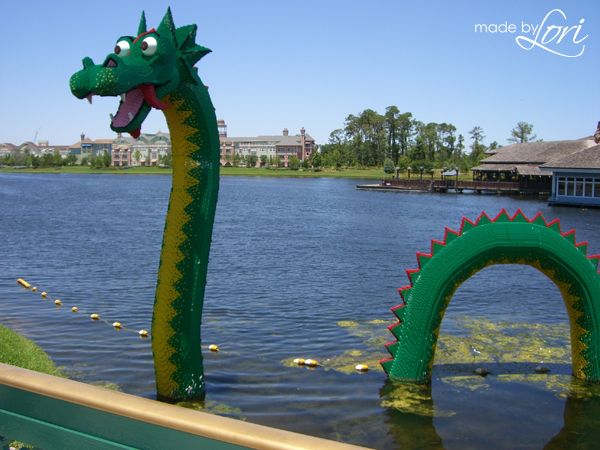 They had a few displays with Snow White themed features. I loved the one with the seven dwarfs. I also loved the one with Buzz and Woody from Toy Story on the rocket. So neat!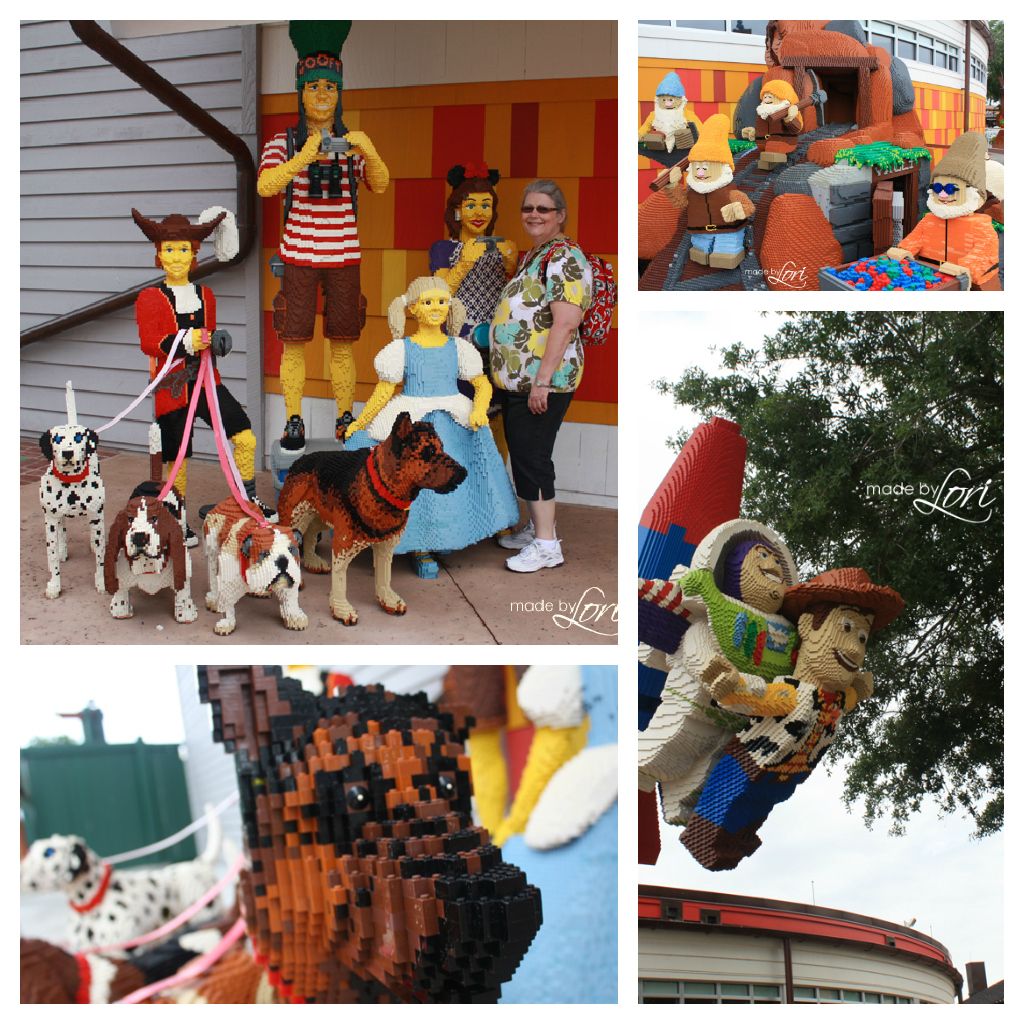 Still a Lego family, but the one my mom stood with is a little different than the one I stood with back in 2006.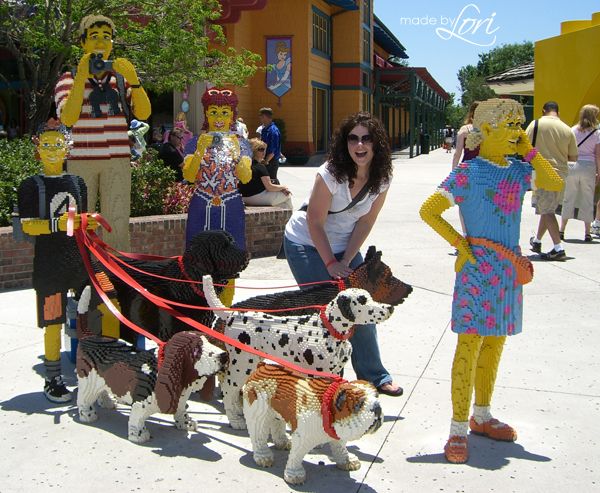 After shopping and hanging out with Legos we ventured over to Wolfgang Puck's for dinner. Definitely go
relive that meal
. Delicious!
After that it was time to explore our hotel, we stayed at Pop Century. Stay tuned for that post soon!
Ever been to the Disney Boardwalk or Downtown Disney? What are your favorite parts?