I think we probably visited Hollywood Studios the most. Being the lover of film and television it was definitely one of my favorite parks! Dinner at Sci Fi Theater and lunch at the 50's Prime Time Cafe were definitely
high points
!
Muppets 3-D is one of my all-time favorites and the first thing we did when we got there! Love it! The Indiana Jones stunt show was really great, too. Those stunt people are awesome!
The Studio Backlot Tour is something I have wanted to do for a long time. I LOVED it! Especially going though and seeing the sewing department. I'm such a nerd! Wish I could have walked around in there! At the beginning they do a little stunt show with actual guests in the roles. See the picture with all the water below? Yep, someone is getting soaked!
If you follow me on
Twitter
, you know I'm a HUGE American Idol fan. Getting to see a mini-show was a lot of fun. Those people that got up there and sang did a great job and had a lot of guts to do it! Also found out that each day someone wins a golden ticket that can get them to the front of the line at any Idol audition AND that a ton of the season 11 kids had them, including my fave girl Skylar Laine! That's so neat!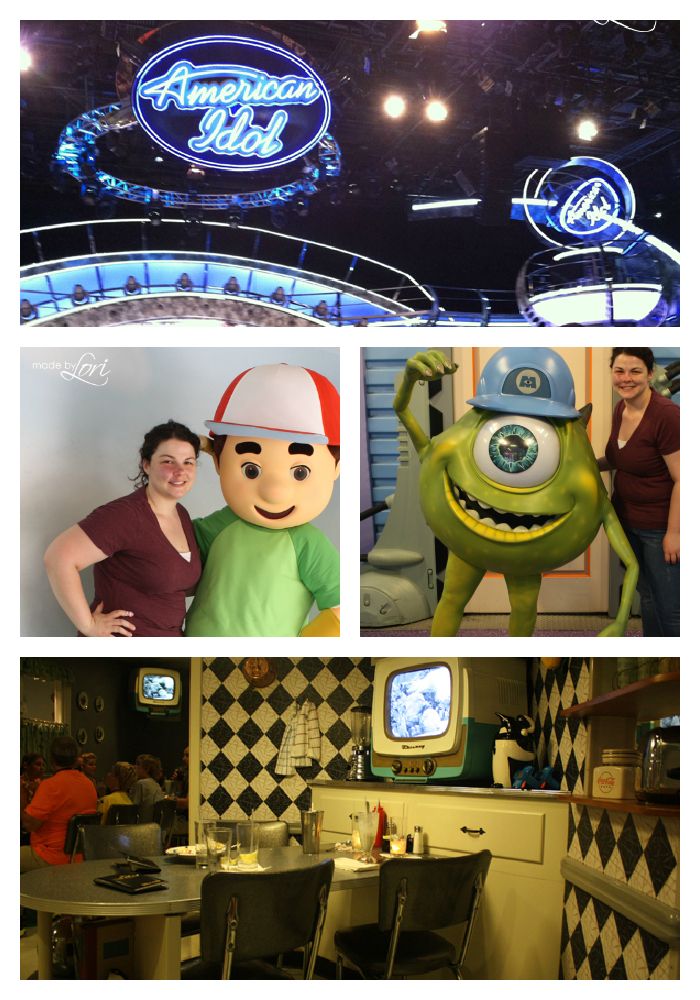 I also got to hang with Handy Manny and Mike Wazowski! Speaking of which, did you know they are making a prequel to Monsters, Inc. called Monsters University? Looks cute!
Have you ever been to Hollywood Studios? What's your favorite?