When I was 5, my mom took me to Disney World for the first time. We went with her best friend and her friend's niece. Apparently on this trip, the kids wanted to spend all of our time at Magic Kingdom. How could we not? Princesses? It's a Small World? Yes please!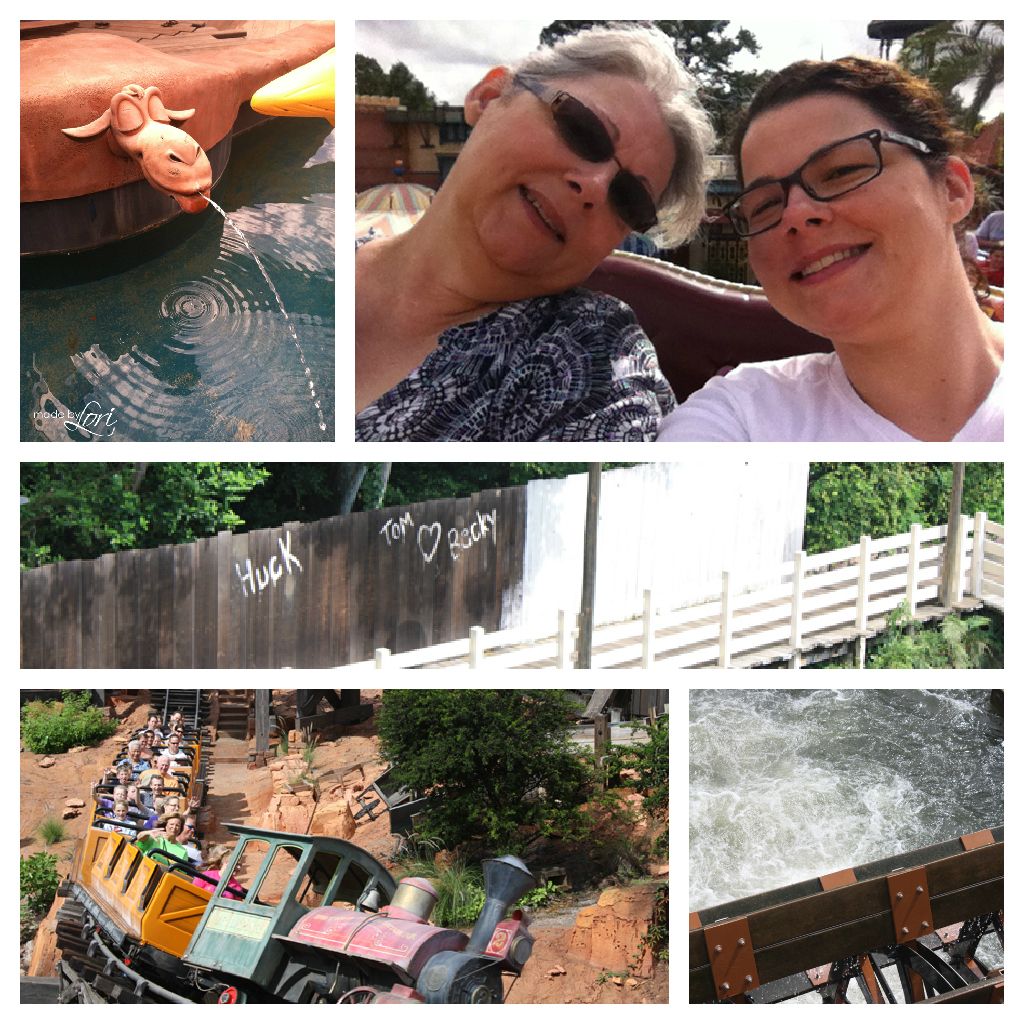 We had a great time in the Magic Kingdom. We rode Aladdin's Magic Carpet (right after Aladdin & Jasmine rode it, see below!) first thing when we arrived to the park. Little kid ride? Maybe, but that cool breeze felt real nice on that hot day! After Aladdin's Magic Carpet we went right for Pirate's of the Caribbean. 5 minute wait? Sure! Key here was when we got in the park we went left (towards Adventureland) instead of right (towards Tomorrowland). Since most people tend to go right when they enter a building/park, we usually went against that by going left. Less crowds at the get go were a bonus!
We also rode the Riverboat and Haunted Mansion while on this side of the park. One day we also took the railroad from the Main Street station to the Fantasyland station. It was nice to see the newly revamped Fantasyland and Dumbo ride. The mini water play area here was also really cute. A trip to the Magic Kingdom is definitely not complete without a ride on It's a Small World. It is probably the ride that sticks out in my mind the most from my first trip to Disney. It's classic and doesn't disappoint…though that song gets stuck in your head for the rest of the day!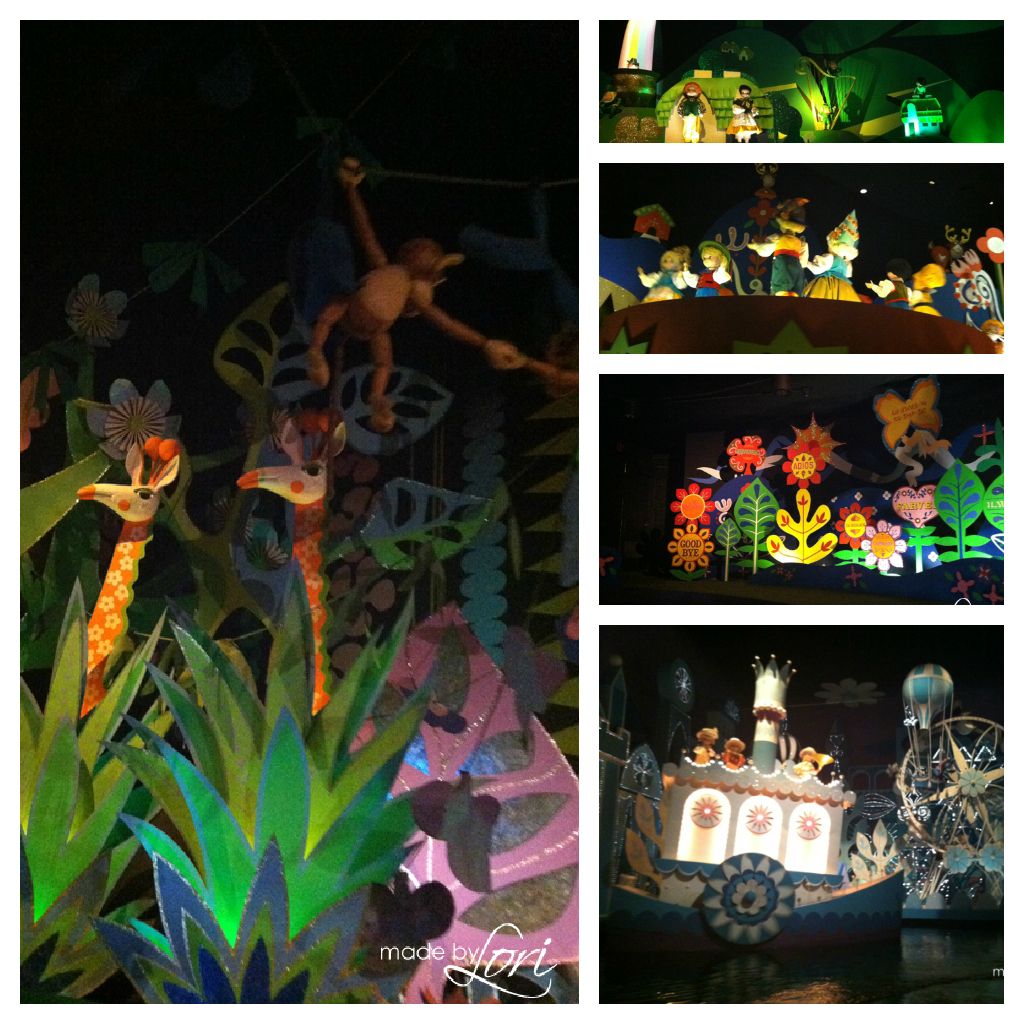 A few other rides were on must see lists I found online. We went and rode the People Mover in Tomorrowland. I had never done this before, but the breeze and break from the sun and crowds was nice. The ride takes you all around Tomorrowland on a raised track. You get some great views of Cinderella's castle on this one! You also go through Space Mountain (be ready for complete darkness during this part) which was neat.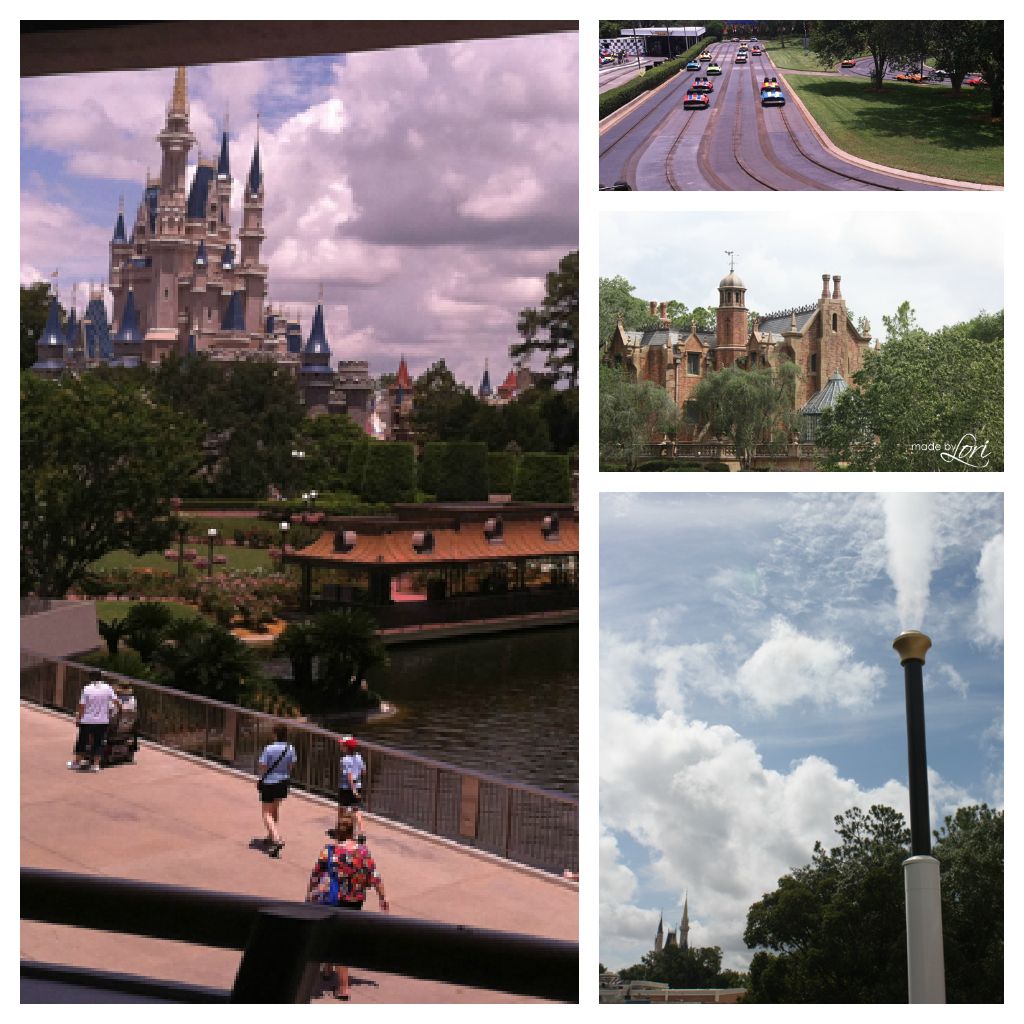 After the People Mover we checked out the Carousel of Progress, a rotating theater show with animatronic robots. Cute show with a catchy tune. My favorite part of the Magic Kingdom was definitely Monsters, Inc. Laugh Floor. This was hilarious! I can't wait to see it again. It's interactive with the Monsters making jokes about and with the audience. Audience members can even text in their own jokes for the monsters to share during the show. Hilarious. And the technology behind it all had me amazed (yep, I'm a nerd).
Overall, this trip to the Magic Kingdom was a fun one. Tomorrow I'll be sharing our Disney food favorites…including a few from the Magic Kingdom (Aloha Isle & Main Street Bakery anyone?)!
What is your favorite thing at the Magic Kingdom?