It's Friday, so it's time to link up with
The Bargain Blonde
again for Friday Faves! This is quickly becoming one of my fave link-ups.
Even though he doesn't read my blog, I have to wish my dad a happy happy birthday!

Justin Bieber + NSync. Teenyboppers everywhere rejoice.

Sarcasm at its finest on this favorite. I'm strongly reconsidering my
Favorite Olympian
designation. Dear Ryan Lochte, You give your former teachers a bad name. Sincerely, Educators Everywhere. Terrible.

I couldn't pick just one because I absolutely LOVE these two commercials. I laugh every time the Old Navy one comes on tv. "She's not new!" And the Target English teacher?!?! Love her! Sorry
music teacher
, she has you beat this year! "Notebooks and Jeans!!"
Love Cher Lloyd. This cover definitely shows that this girl can sing. And the song? Loving it so much. I listened to the
Robyn version
, and I really think this one trumps it.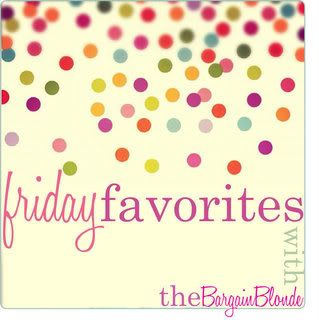 Agree with any of my faves?