Outfit crush!
I have a few cute outfits pinned to my
Pinterest Fashion
board...ok...more than a few ;)
I chose this one as my Inspiration for
My Friday Fancies
.
Via my pin and a fashion love affair.
Love the two different colors on the pants and shoes and I love the addition of the chambray top. Here's my take on the look.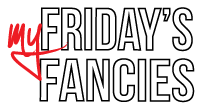 What do you think?