My current fave app is definitely
MyFitnessPal
. I also love their
website
too :)
Since I'm doing kind of a modified Atkins thing right now, I wanted to be able to track the number of carbohydrates I was eating per day.
MyFitnessPal is great because it calculates the calories and other nutrients. You can also customize your nutrient goals. Perfect for me.
Since I didn't know about this until 2 weeks ago, I thought I'd share how to change them. You have to do it from the website.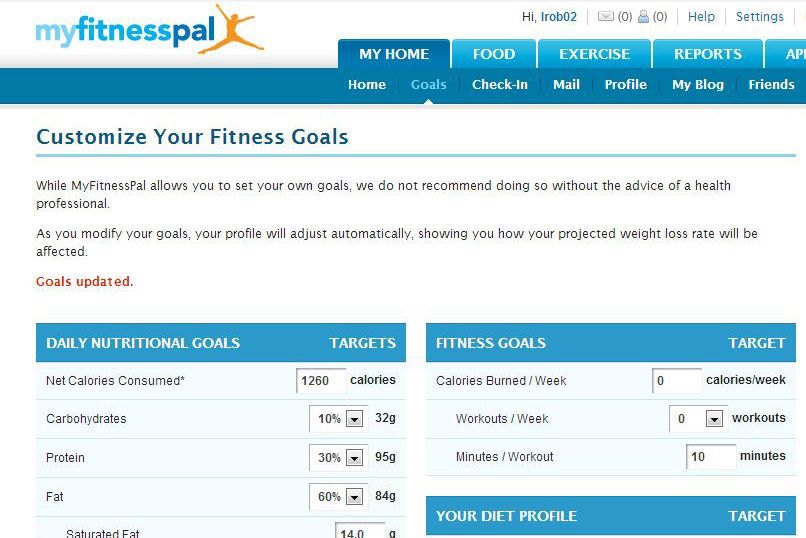 Login and go to the MY HOME tab, then choose Goals.
Then click the Change Goals button.
Pick between Guided and Custom. I chose Guided first to get my calorie goal first.
Then I went back and did Custom and changed my Carb, Protein, and Fat percentages based off of what is recommended for the current form of Atkins I am doing. As I increase my carb amounts, I can change my goals.
I'm sticking to it and love to check and make sure I'm within my nutrient targets, I'm not as concerned with my calorie target.
I love the website version for adding in my own recipes and meals. The charts and graphs are also fun.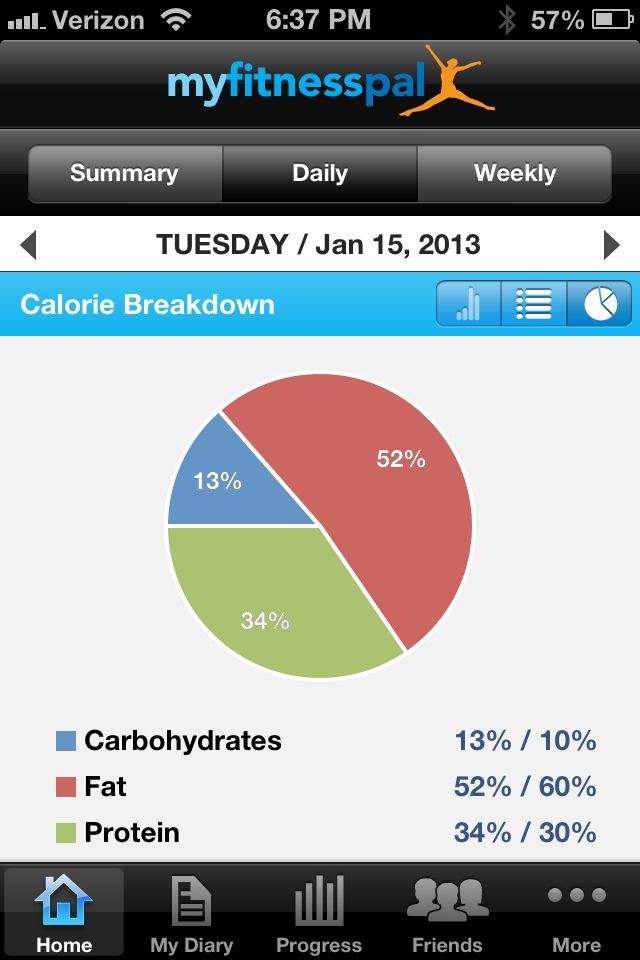 And the results aren't too shabby either...
Do you use MyFitnessPal? What's your favorite part of it?