So I made a trip to Sam's yesterday and picked up a few things in preparation for my
Food Saver
which should arrive
TODAY
! Yes, I'm a tad bit excited...maybe
too
excited? Nah, definitely not.
I picked up some green peppers and purple onions along with a few other things. Since I still have a ton of venison sausage in the freezer, I decided to make some sausage, peppers, and onions! I started out with
this recipe
but made a few changes as seen below.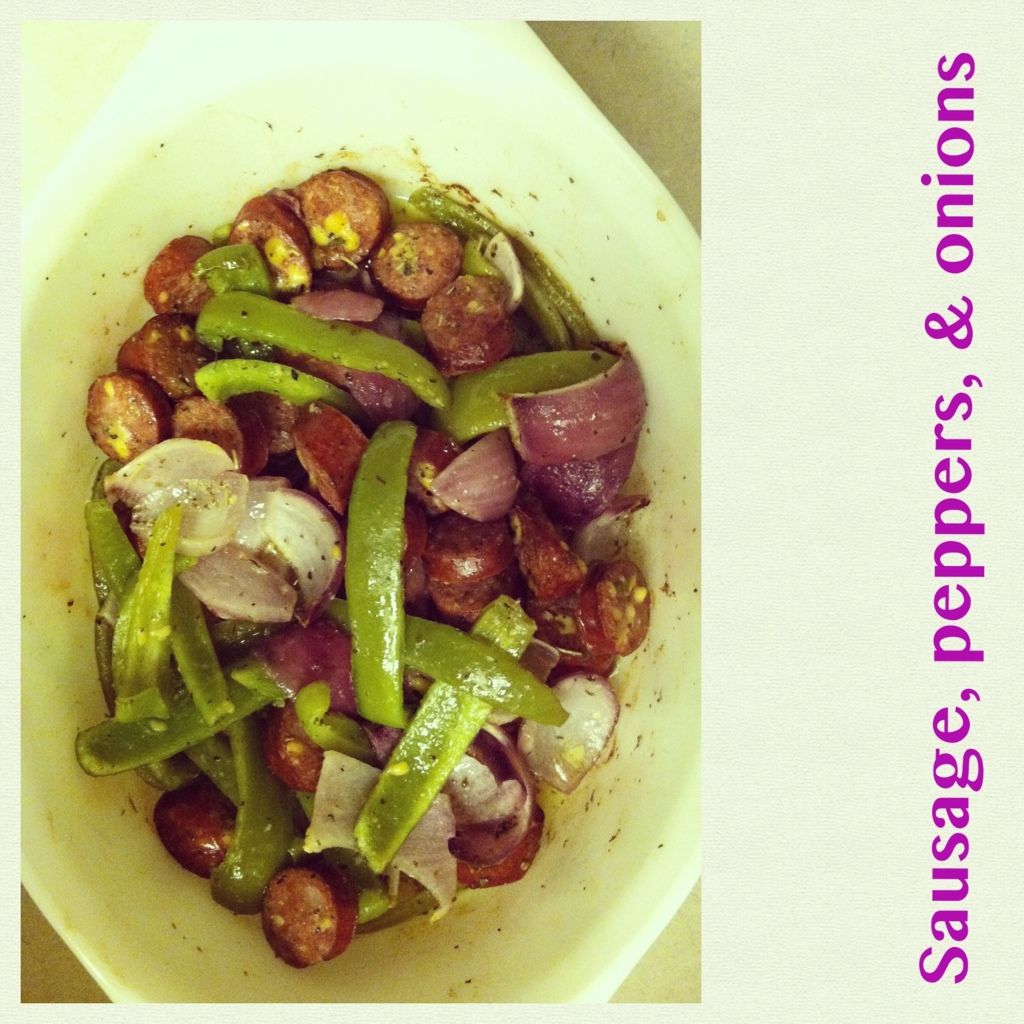 12 oz. sausage (any type you like, I used Jalepeno and Cheese Venison sausage)
2 green peppers, cut into strips
1 medium red onion, sliced (next time I will probably use 2)
1 tablespoon olive oil
1 1/2 teaspoons garlic powder
1 1/2 teaspoons Italian seasoning
Olive oil cooking spray
Directions
Preheat oven to 375 degrees Fahrenheit.
Spray pan with olive oil cooking spray. I used a 2 1/2 quart Pyrex dish, but you could also use an 8-inch square pan.
Cut your sausage into chunks.
Put sausage, pepper, and onions in dish.
Top with the olive oil and seasonings then toss everything around so it is all well coated.
Cover with foil and cut a few slits in the top
Bake for 50 minutes, the last 10 minutes take the foil cover off.
It was delicious! I will definitely be making this again. Next time I may add some red pepper flakes to give it a little more kick. I used Jalapeno and Cheese venison and it could have used a little more heat.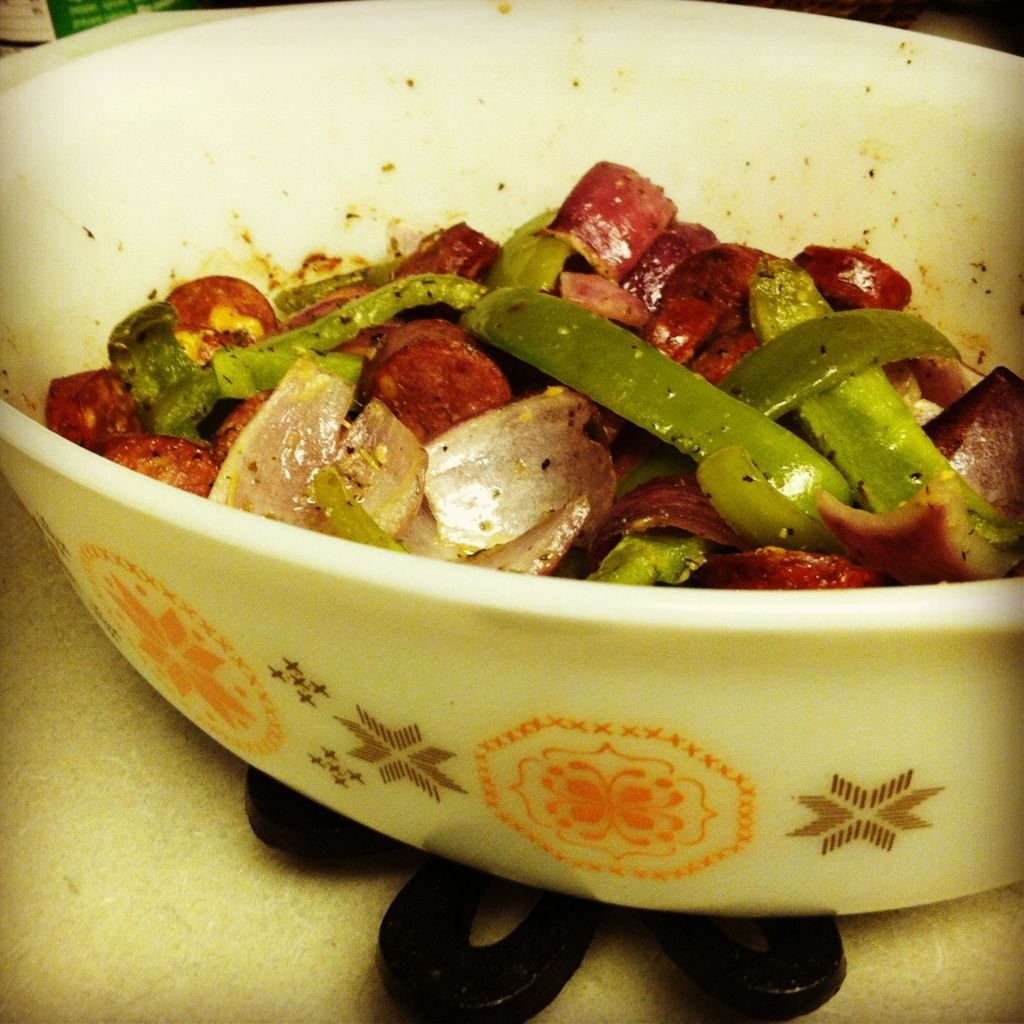 I will also be using my lovely vintage Pyrex casserole dishes I got myself for Christmas. They match my
mixing bowls
and I LOVE them!
Have you tried any new recipes recently?