My Super Bowl recap?
Good food. Good friends. Interesting game.
My
Pinterest recipe
was a hit. These guys were G-O-O-D!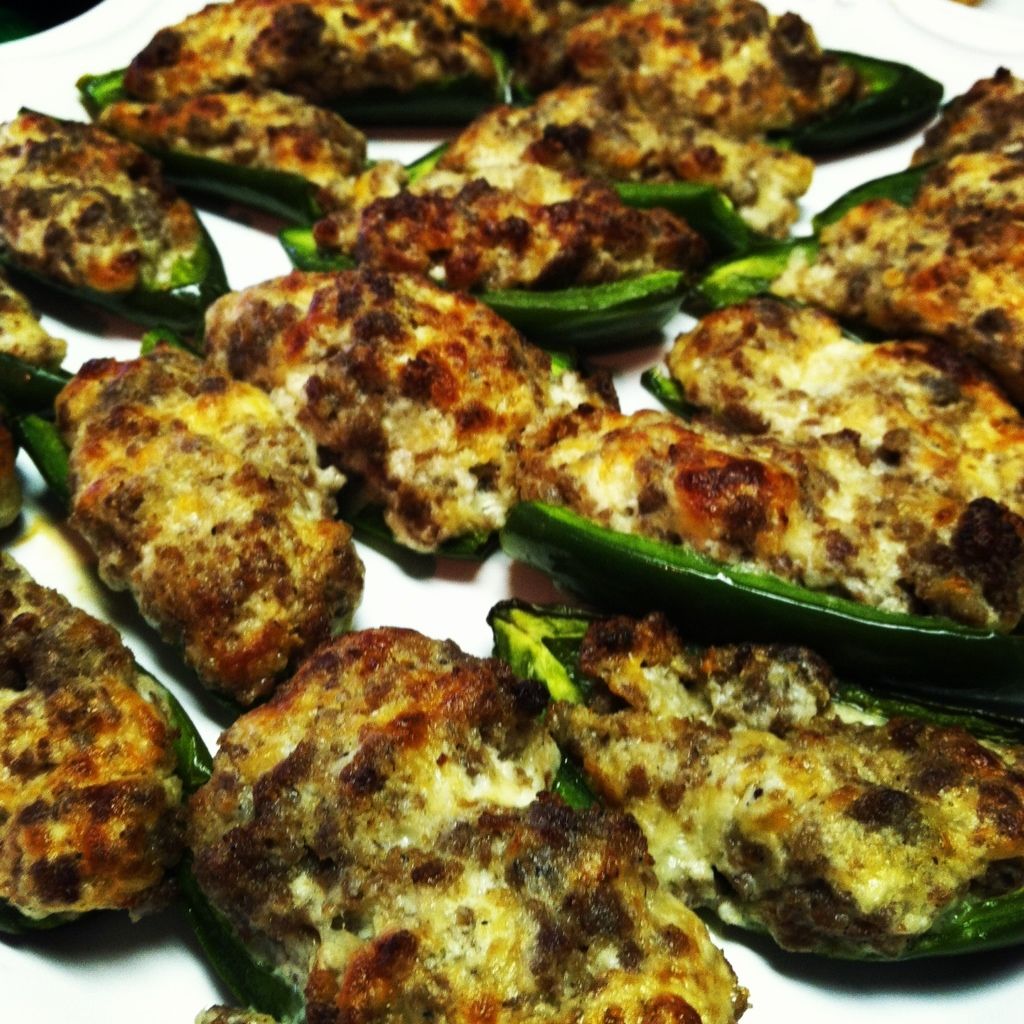 Sausage Stuffed Peppers
Ingredients
1 lb jalapenos
1 lb pork sausage
1 8 oz block of softened cream cheese
1 cup shredded Parmesan cheese
Directions
Put on some gloves. You'll thank me later when you don't get jalapeno juice in your eye.
Cut the top off each jalapeno, below the stem.
Cut each jalapeno in half lengthwise and remove the seeds. I used a metal 1/2 tablespoon measuring spoon to scoop it out. Worked PERFECTLY!
Brown the sausage in a skillet and drain. Pat with a paper towel to help get all the grease off.
Mix the sausage, softened cream cheese, and Parmesan cheese until everything is well mixed. I used my hands and it worked a lot better than a spoon.
Grab about 1 Tbsp of filling and press into each jalapeno half.
Bake stuffed jalapenos at 425 degrees for 20 minutes.
So easy and so good. This one is definitely getting added to my pot luck/party food approved list!
And my favorite commercials...
What was your favorite food or commercial from the big game?